Fast folding
Fast folding support for front/back projection
Quick folding features:
1. The internal buckle locking system of the patented technology is different from the traditional external buckle type folding screen. The inner buckle type does not affect the appearance of the frame as a whole, and there is no protruding part. All the key buckles are built in the tube. Therefore, the joint position is effectively protected and durable.
2, the use of high-strength aluminum alloy, the overall stackable, smart structure, the entire product is packaged in aviation explosion-proof equipment box, the box is composed of high-strength pressure-resistant shock-absorbing materials, thus ensuring absolute safety during transportation. It is equipped with a brake pulley for easy movement anywhere.
3, humanized support frame, the height of the entire screen can be adjusted freely through the attached crank knob.
4, the use of soft PVC material edging, high flexibility. The edging and the curtain are effectively combined with the double needle. The curtain and the edging have corresponding shrinkage space, which will not change with the change of temperature and humidity. At the ambient temperature of -25 to +55 degrees, the edging and the curtain are not There will be traces of tearing.
5. The positive and rear projection screens adopt the American technology's A-class high-elastic PVC soft curtain, which distinguishes the traditional soft curtain. After the folding marks are opened, it can be recovered in a relatively short time. The surface of the curtain is treated with special embossing, which effectively eliminates the glare phenomenon, and greatly improves the angle and clarity of the screen, making the picture more beautiful.
6. Suitable for large mobile venues, especially large concerts, exhibitions, mobile cinemas, etc.
About express: Since the screen of 100 inches or more has exceeded the length of the aviation parts, buyers need to add HK$300 shipping / self-delivery!
Take pictures in kind: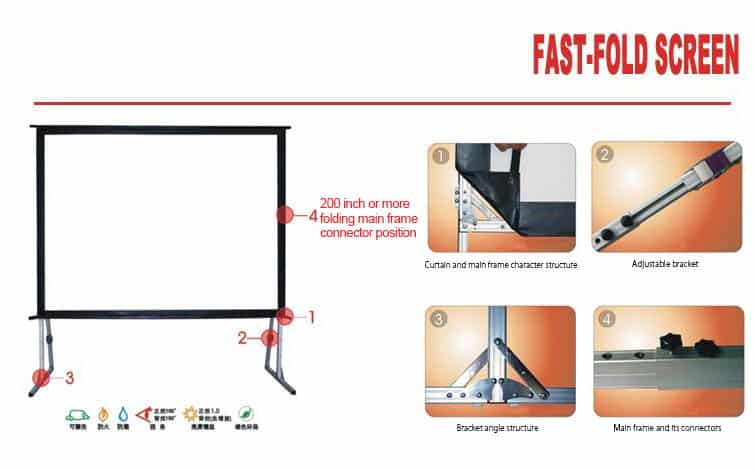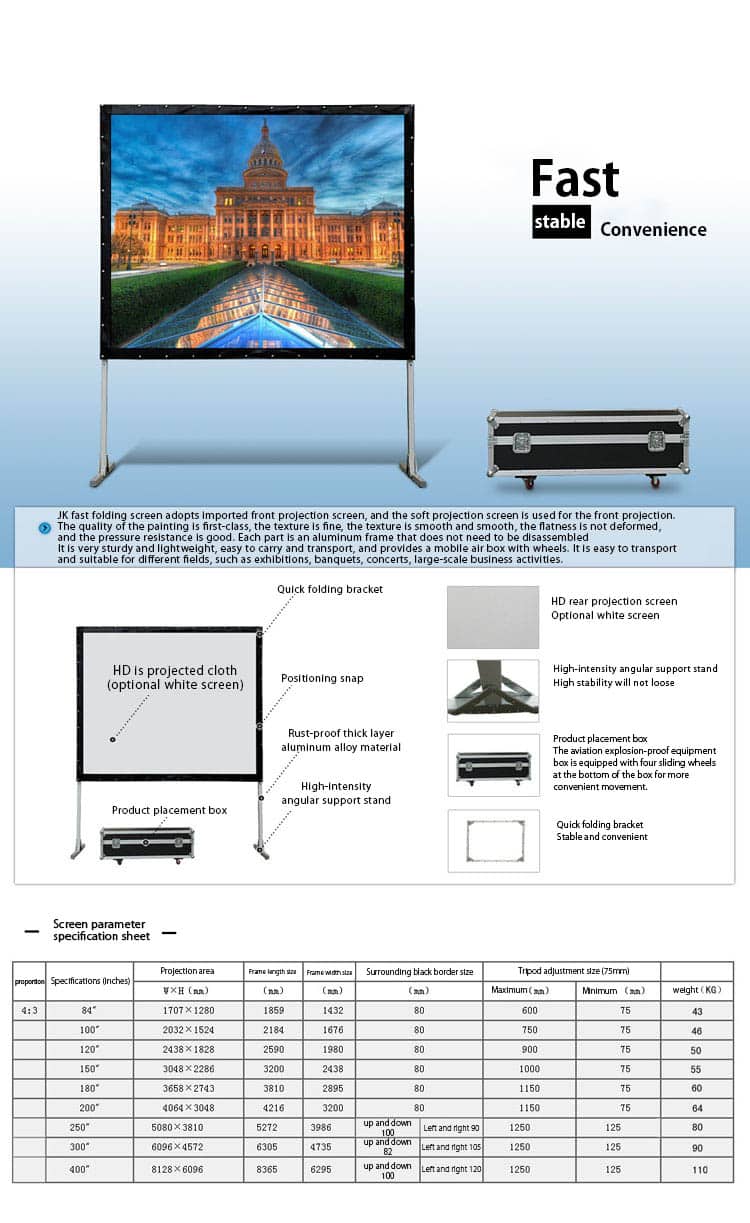 Real shot picture
Delivery service:
Hong Kong (HK): $300 shipping
Macau (MACAU): $600 shipping
Additional charges are required in remote areas. Please check the delivery details page.
Can call 39746660 for enquiry