Wiping window robot HOBOT 268
"Smart Home Essentials"
Wiping window robot HOBOT 268 Wiping the floor and wiping the window is the safest, no effort
Please pay attention to your employer! Under the new example, the Filipino maids are allowed to wipe out the window? Employers are careful to default!
Source: Apple News
Use the window stopper robot! Wiping the outer window from this mechanization, safe and not breaking the law, to avoid the tragedy! Keep your home safe!
Simple to use, connected to the power supply, it can automatically be attached to the window to clean with different custom rails, safe design, products have passed CE, FCC, RoHS and other certification, Taiwan is safe and reliable.
1. How to use Hobot to wipe the window robot?
Hobot wiper robots are very simple to operate, with only three steps:
1. Connect the power cord, fasten the safety rope, and fasten the safety cord to a fixed place (such as window frame, bracket, etc.).
2. Spray a cleaning agent around the cleaning cloth.
3. After opening the robot, let the robot suck on the glass window, tile or table through the vacuum adsorption function. Set the robot to clean the track with remote control, complete
2. Is Hobot window cleaner safe? Will it fall in case of a power outage?
do not worry! There are three other security guarantees:
A. Hobot window machine robot series products have passed CE, FCC, RoHS and other certifications, safe and reliable.
2. When using, make sure that the safety rope is fastened in a stable place (such as the handle on the window) to secure the attached carabiner. Even if an accident occurs, the safety rope can bear 150kg.
3. If the power is interrupted, the robot will enable the built-in power (available for 20 minutes), continue to be attached to the glass, and an alarm will be issued to remind the user to charge and remove the robot in time.
3. What is the use of Hobot in addition to the clean window?
Hobot is a versatile cleaning robot that is used on floors and tiles in addition to windows. So you can also clean the bathroom and the kitchen. And Hobot268, can clean ordinary walls! Therefore, Hobot can help clean most places that people can't clean.
4. Is there any maintenance for Hobot robot products?
Y5.HK has obtained the agency rights of Taiwan Hobot robots, providing customers with one-year maintenance. Customers only need to go to Y5 store to carry out maintenance procedures.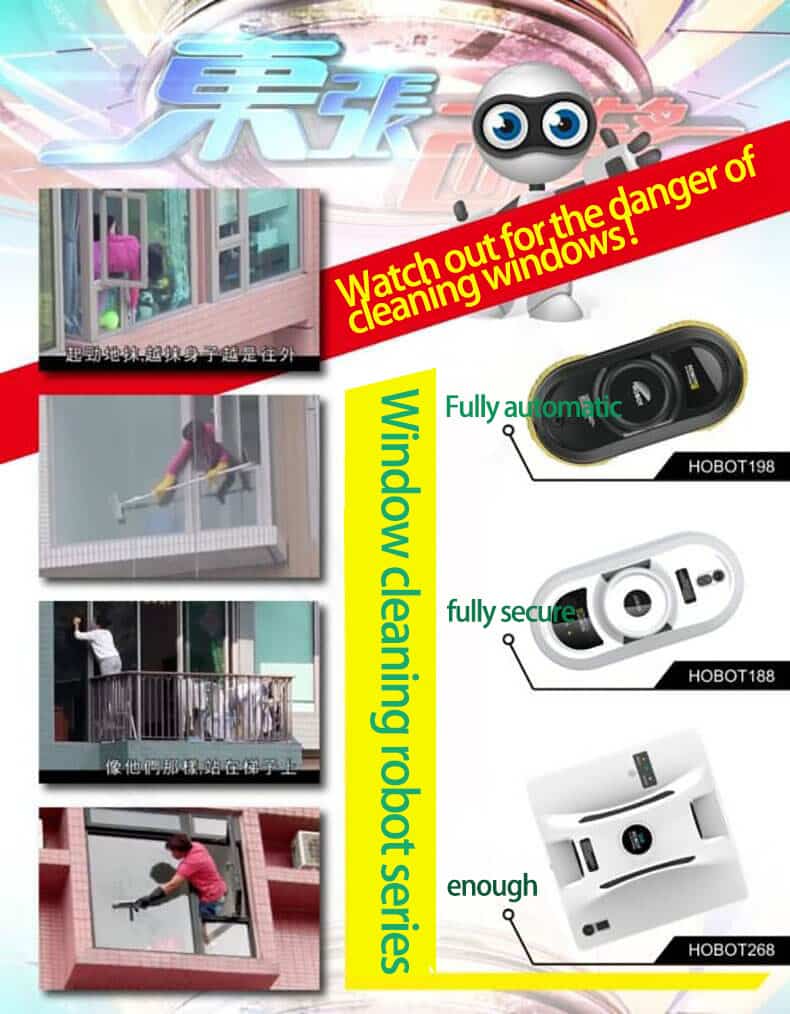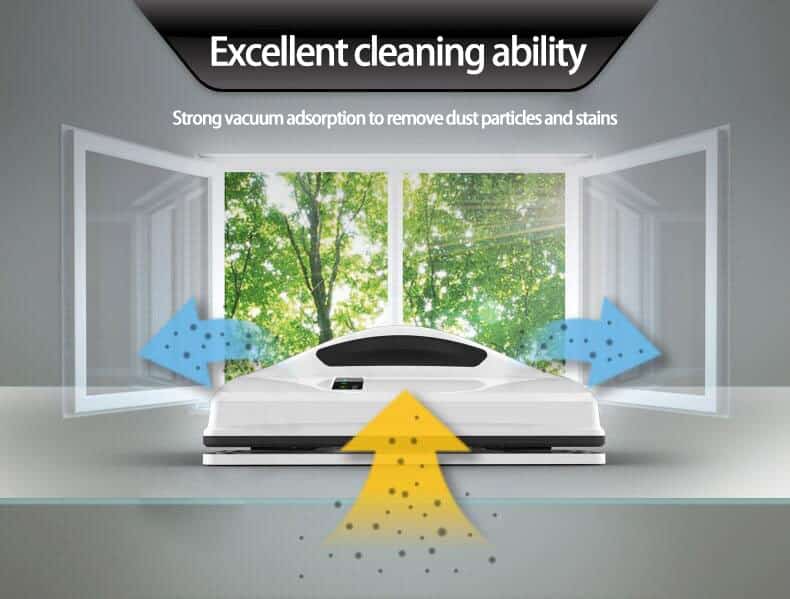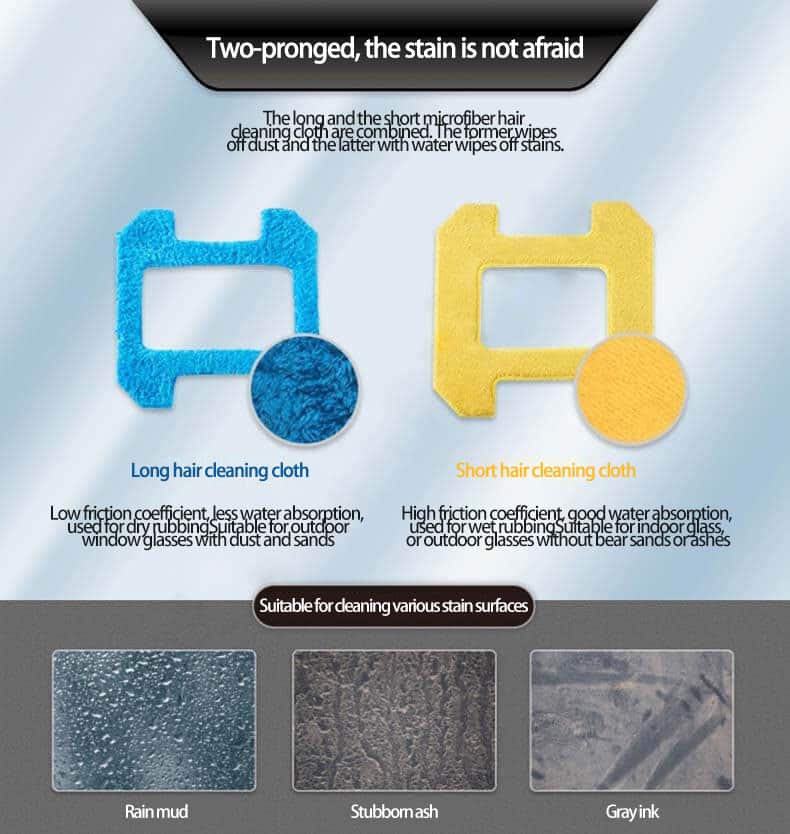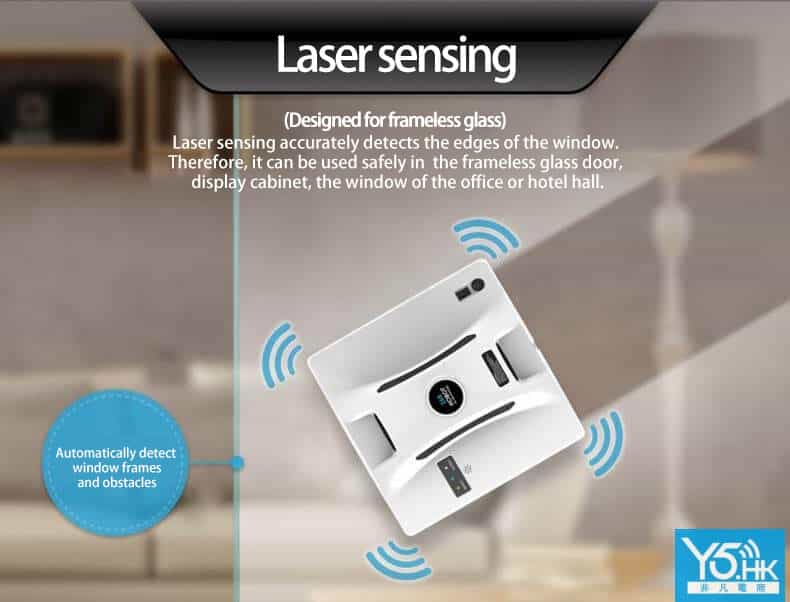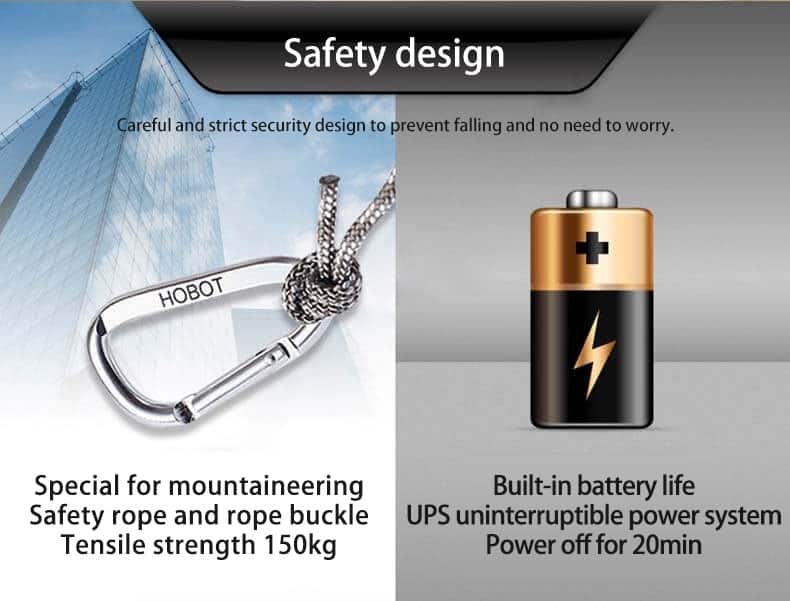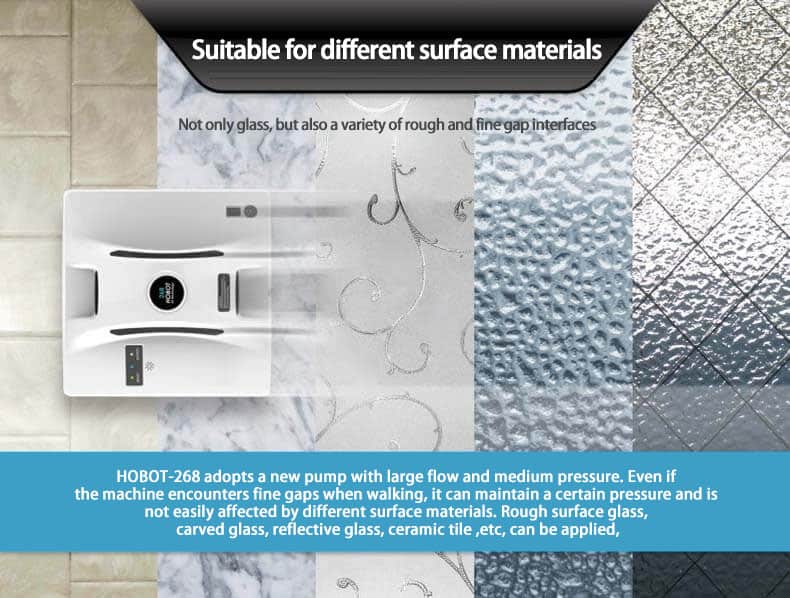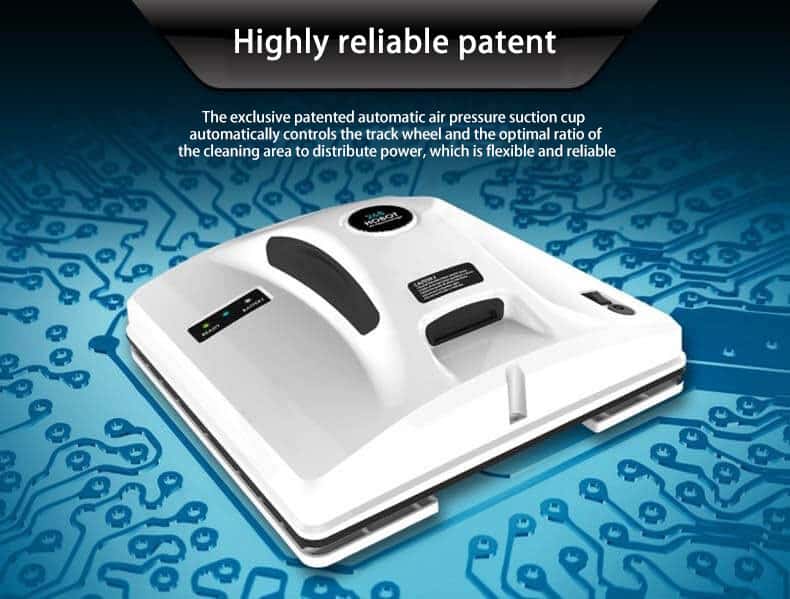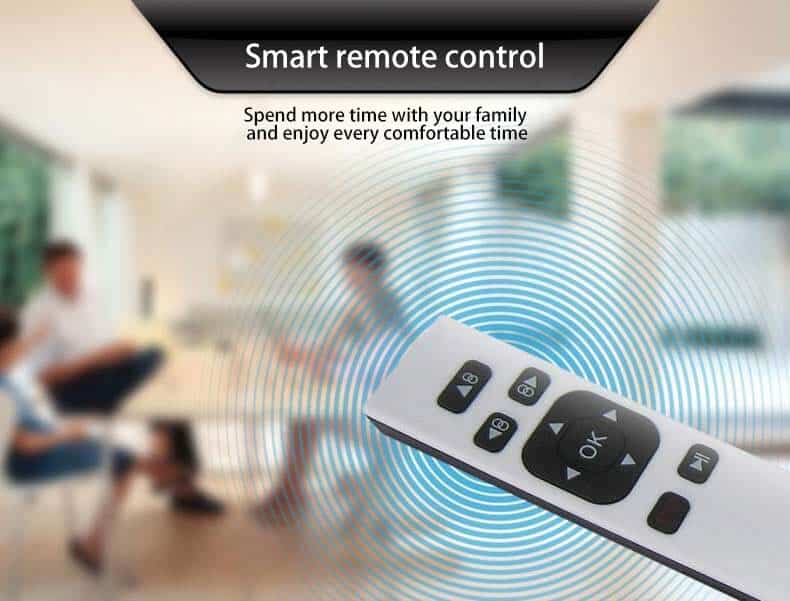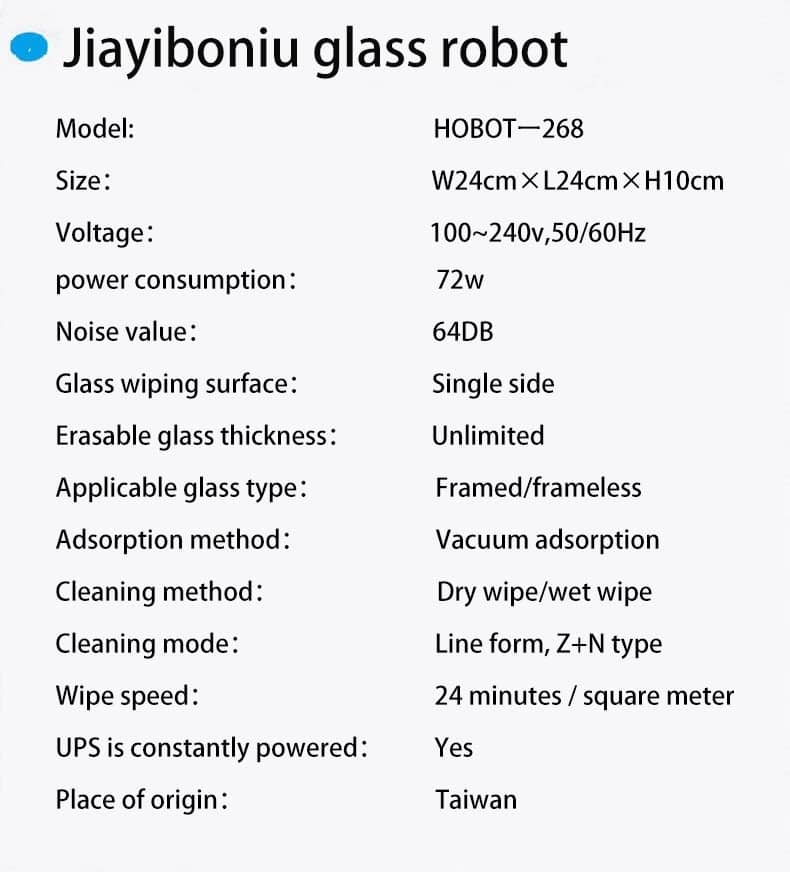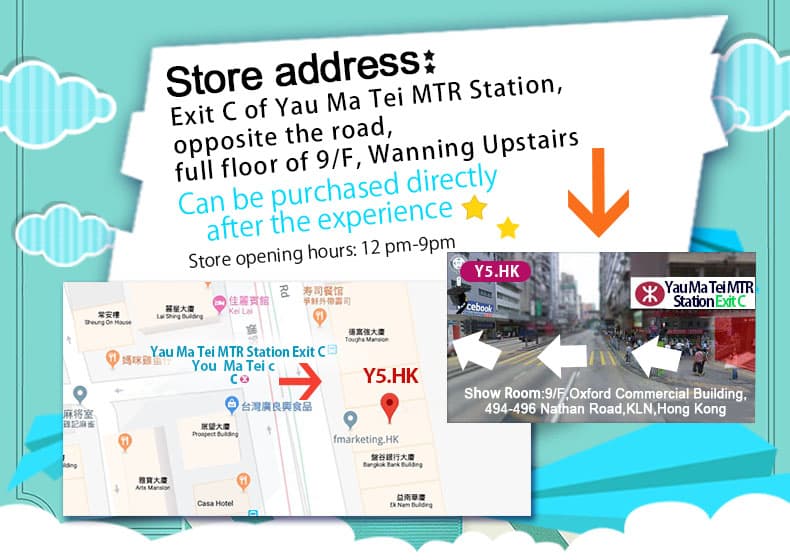 Hobot is a versatile robotic window cleaner, glass and mirrors. Thanks to the Single-side you can use it for different thicknesses of glass and smooth surfaces. The cleaner is equipped with a gyro sensor, laser sensors and a navigation system with AI-3.0 Techonology that control movement Hobot, like auto pilot. In order to prevent the collapse of the robot during a power outage, and has a backup UPS battery that cleaner excellent protection against this accident. Hobot can adapt cleaning wipes surface on which it moves. With this automatic cleaner will be always clean and nicely polished glass.
The main advantages
GYRO sensor
laser sensors
UPS battery
belay rope
washable cloth
It is unique
Besides glasses Hobot can also clean double windows, shower, tiles, and other expenses. The robot moves linearly and cleaning takes place automatically in two directions in a vertical position. The patented system moving across a glass surface provides powerful suction motor and a microfibre cloth. Cleaning is performed in two stages, first horizontally and then vertically. Cleaning speed is 2.4 min./1 m2. The robot can handle clean a large area with a width of 6 m. The minimum size of the cleaned surface is 40 x 40 cm.
Hobot offers two kinds of cleaning cloths. Blue for dry cleaning and yellow for wet cleaning and polishing. Large wipes effectively trap dust, dirt and can even clean surface tightly along the edges. You certainly appreciate that dirty microfibre cloths easily you remove and wash.At the bottom of the robot are placed pneumatic pads that automatically adjust and adapt to the surface being cleaned.Because the device reliably and smoothly moves along the glass.In addition to battery backup UPS robot is additionally secured with rope.
Package contents
1 x 268 Robotic Cleaner Hobot
1 × Remote Control
1 × safety wire
1 x adapter with power cord
1 x DC extension cable: 4m
1 x Manual
Technical specifications
Dimensions: 240 x 240 x 100 mm
Weight: 1200 g
Power supply: 240 V ~ 50 Hz
Consumption: 80 W
The length of the extension cord 4 m
Rope length: 5 m
Noise level: 64 db
UPS Battery Backup: 4 × Li-PO, 3.7 V
The company is authorized by the original Hong Kong agent, confidence assurance!