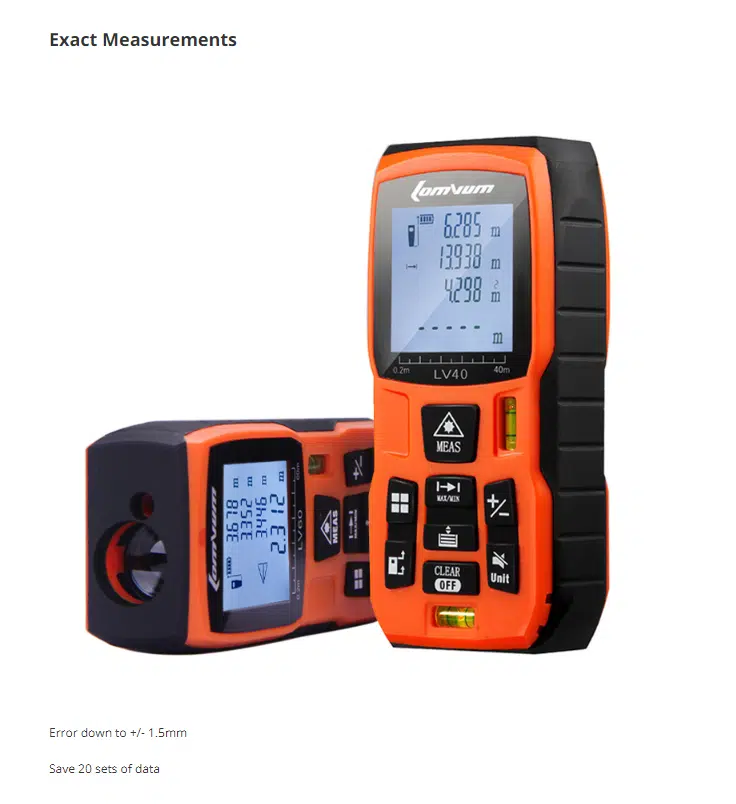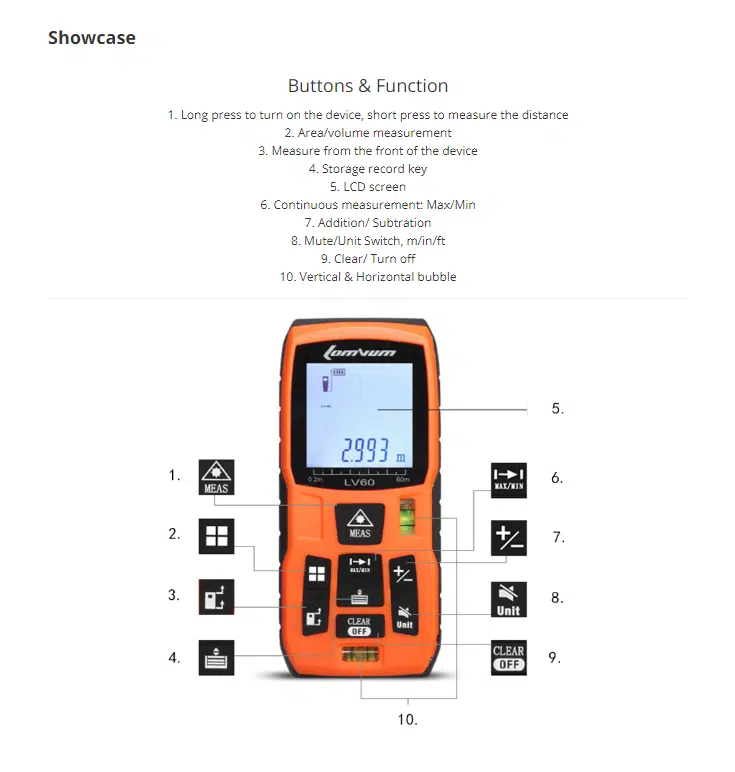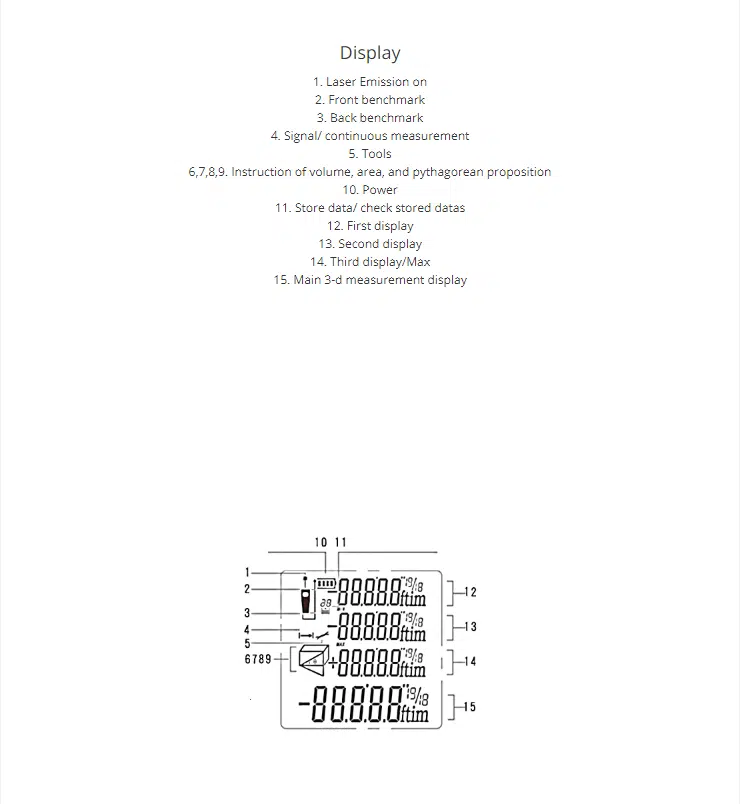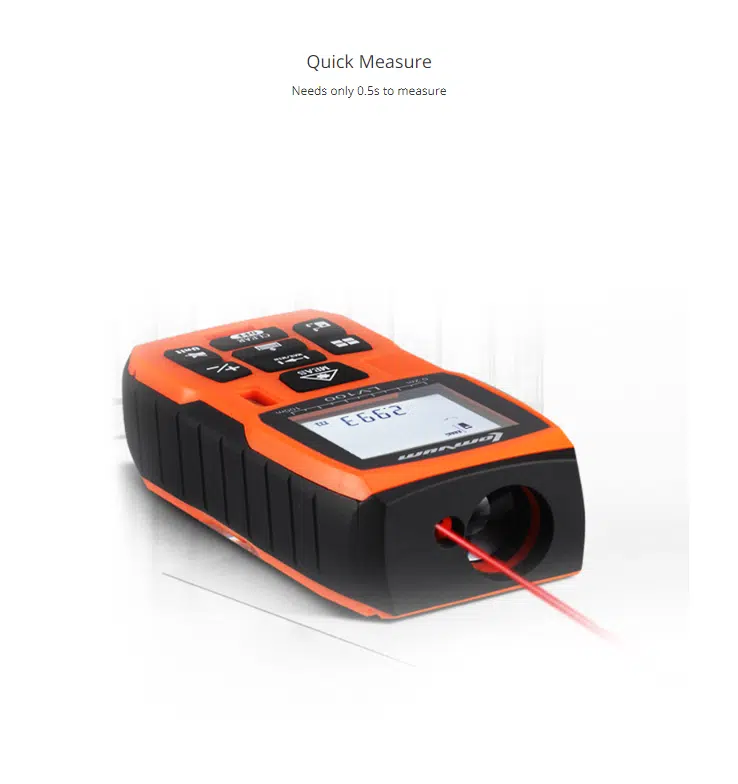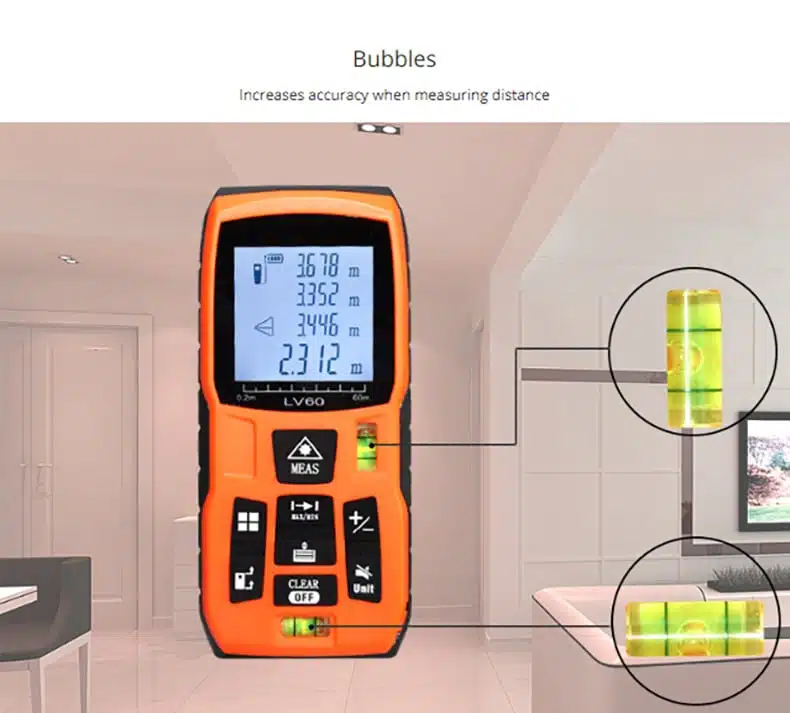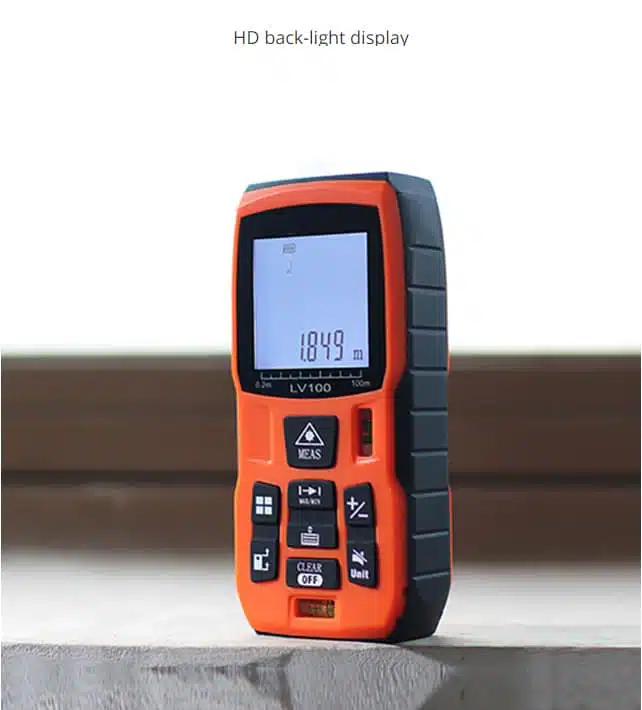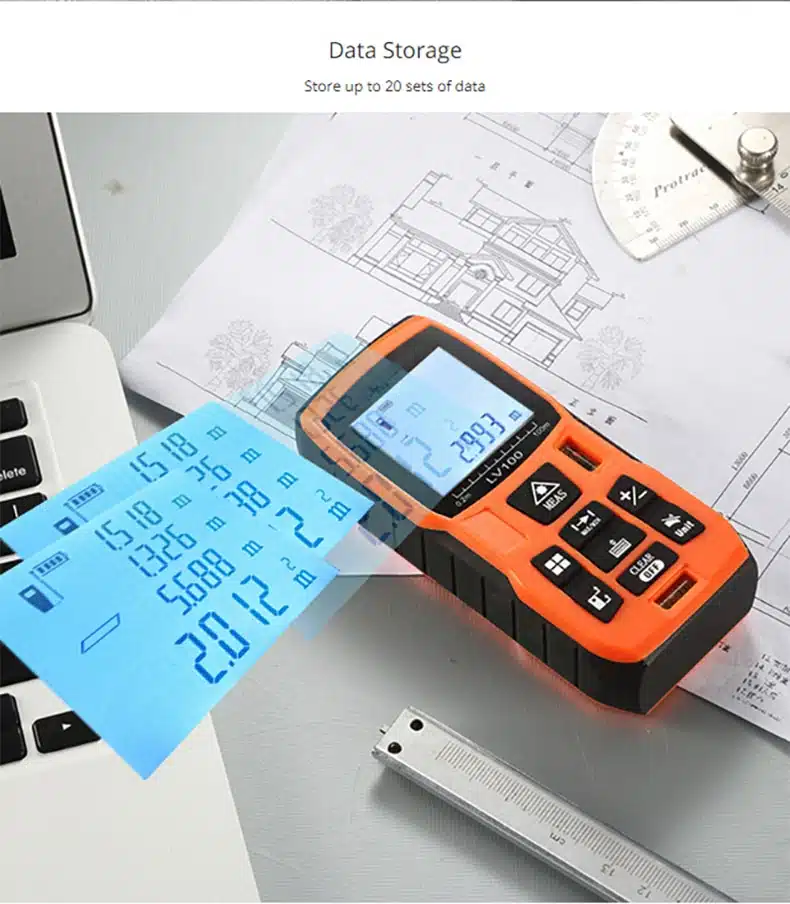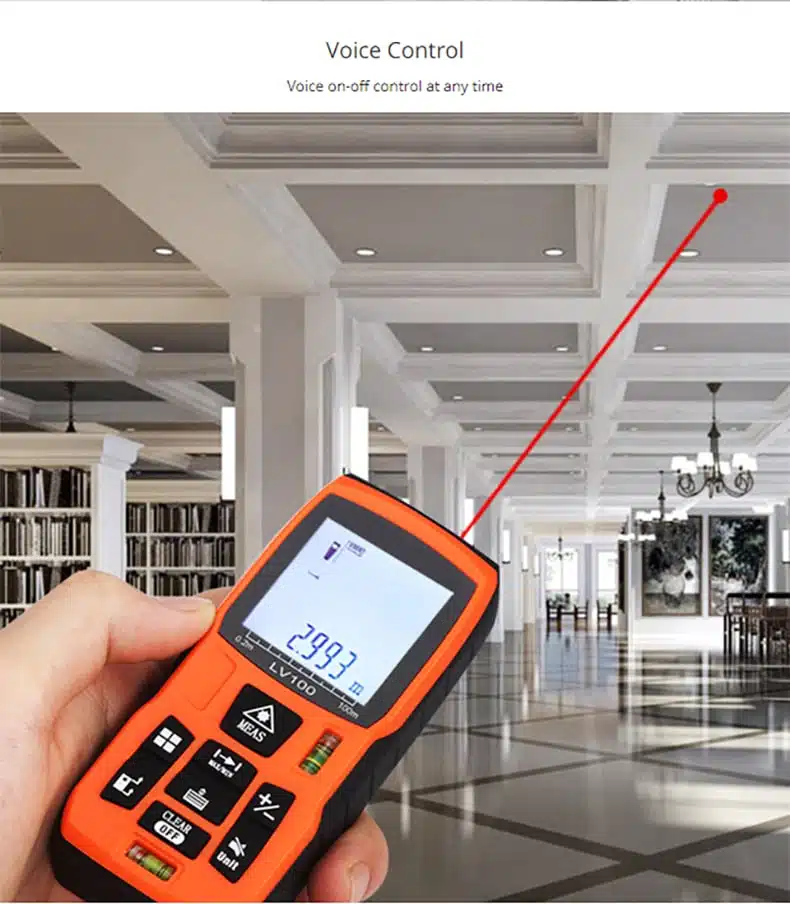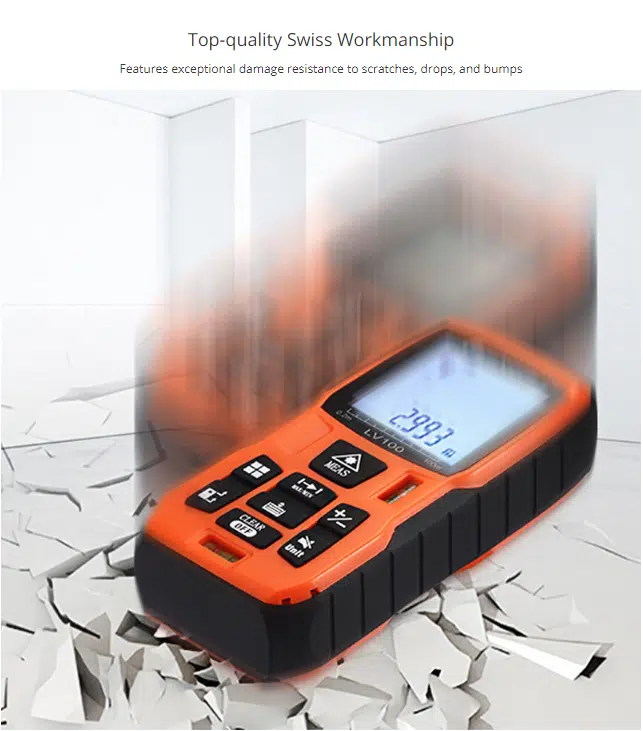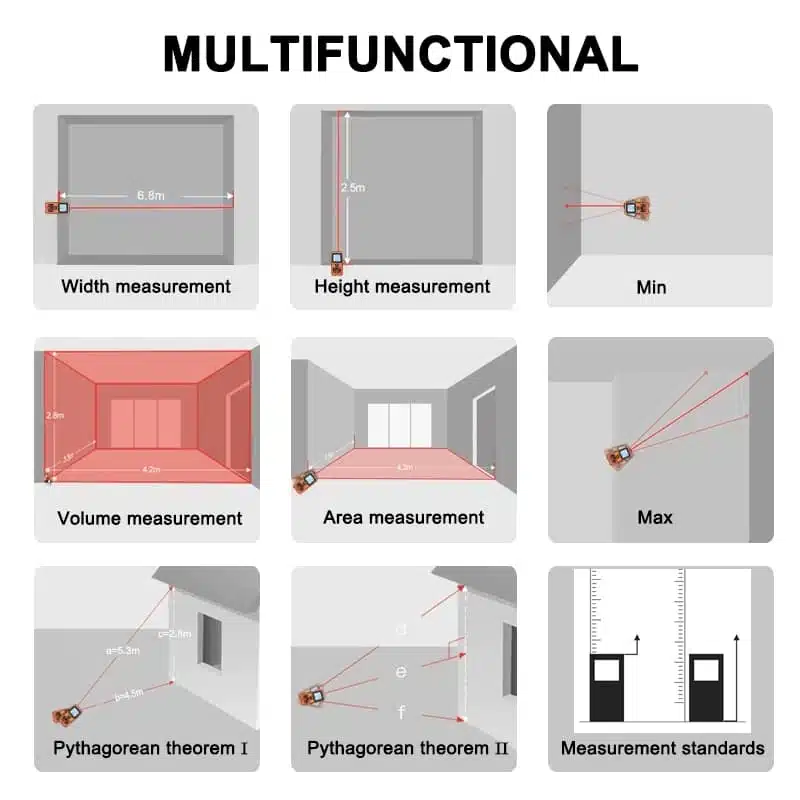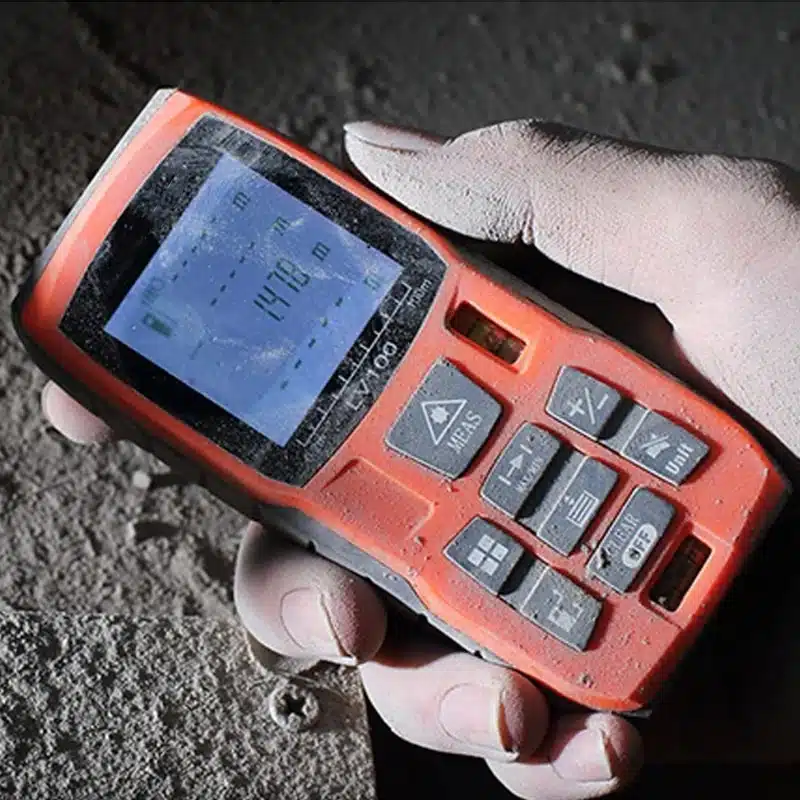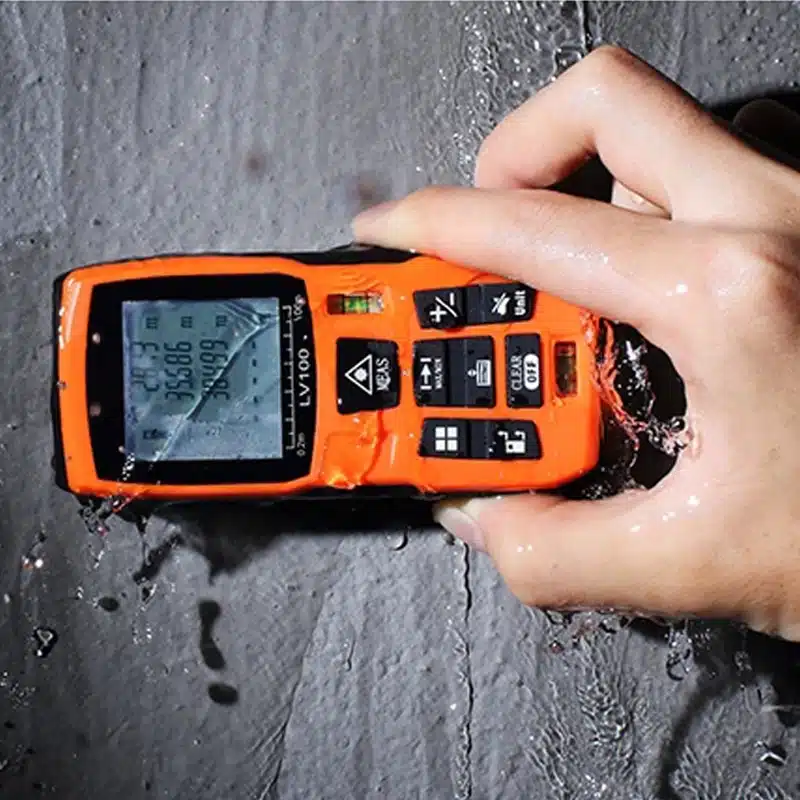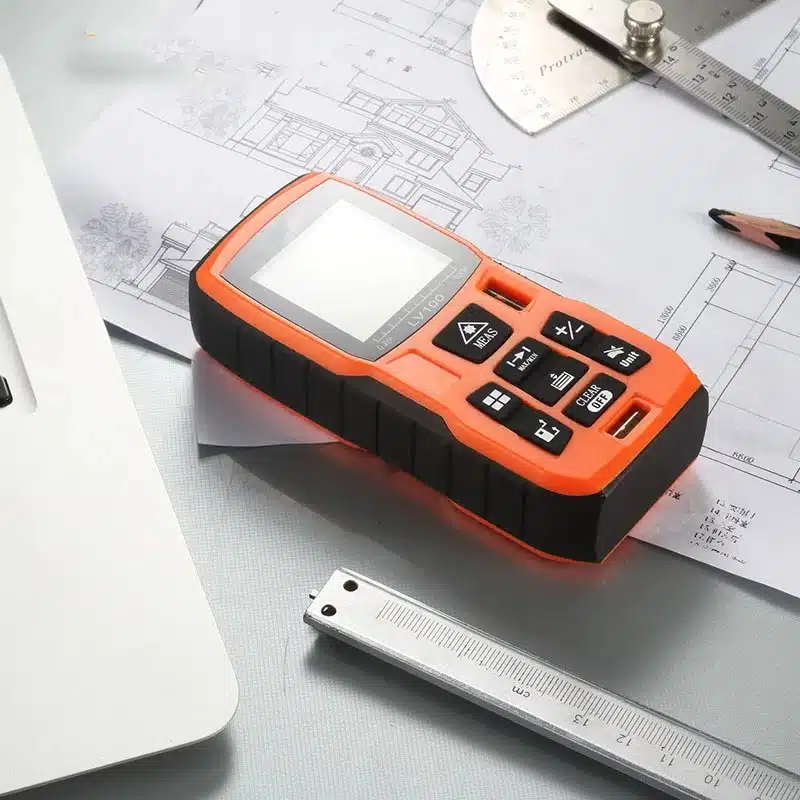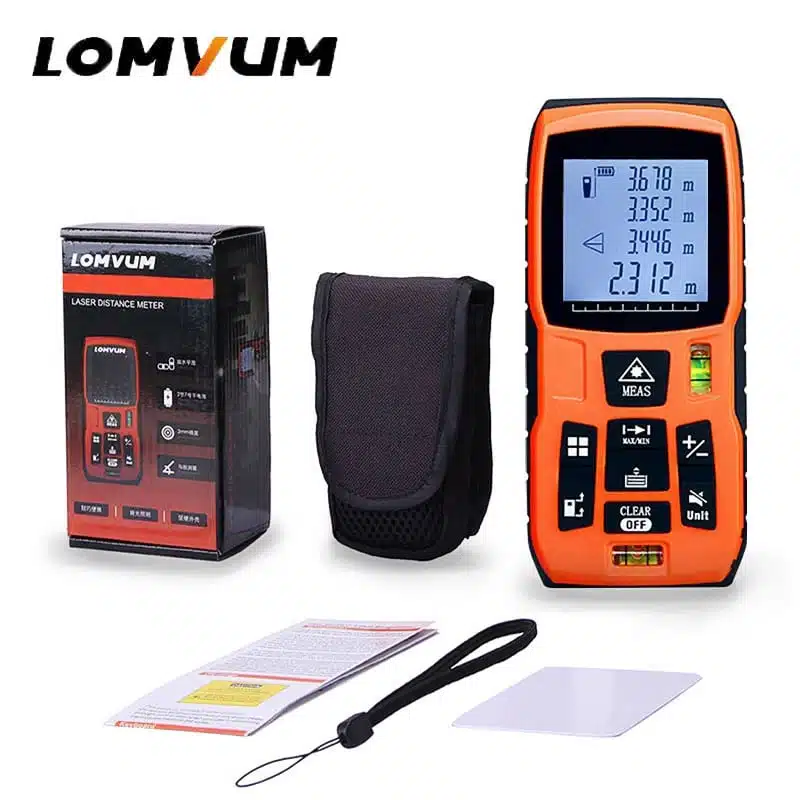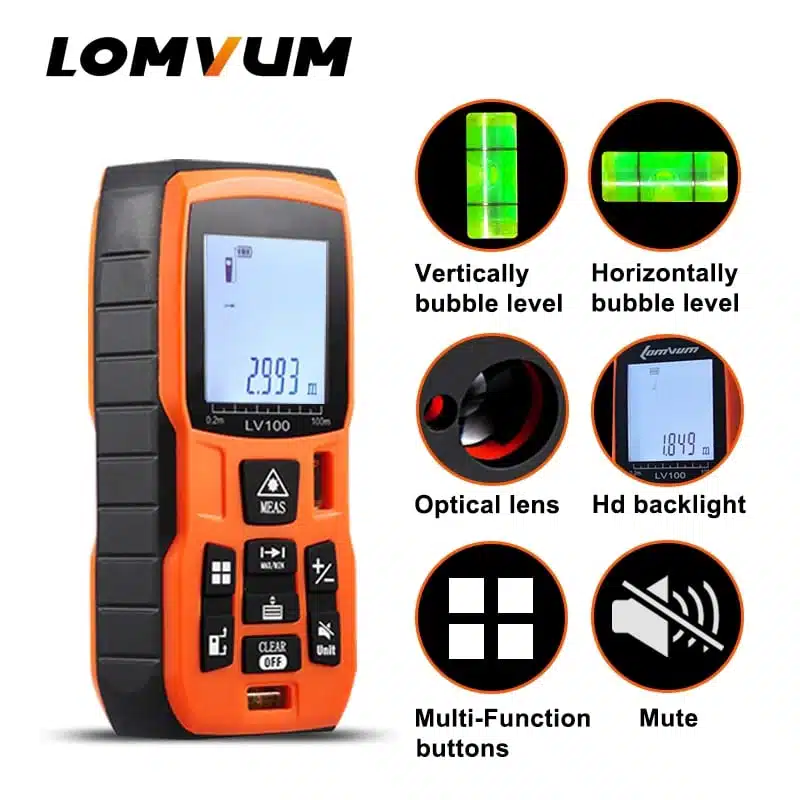 laser rangefinder Features and specifications:
Features:
Utilizing precision laser technology, the LOMVUM laser distance meter kit provides fast, easy, and accurate measurements every time you use it. Pocket-sized for easy portability, this handy tool offers length, area, and volume measurements in inches, feet, and metric units.
The Compact Laser Measuring Tool measures and displays length; calculates and displays area; and displays continually updated measurements as you move it toward or away from the target.
Ideal for interior decorating, remodeling, floor and wall coverings, real estate estimation and appraisal, it is the quick, easy and accurate way to measure, even at walking-out distances.
Specifications:
• Power: AAA 1.5V × 2pcs (batteries not included)
• Accuracy (in): ±0.06 in
• Color: Orange and Black
• Measuring Distance (m): 40/50/60/80/100m
• Product Net Weight: 76g
• Unit: m/in/ft
• Product Size: 4.5 x 1.9 x 1.1 in.
• Laser Class: 630-670 nm, II class
• Functions
• Continuous Measurement: √
• Data Storage: 20
• Area/Volume Calculation: √
• Measurement times per batteries: more than 5000 times
• Pythagoras Theorem Calculation: √
• Operate Temperature: 0C ~ 40C
• Add/Subtract: √
• Bubble Level: 2
• Length Add/Subtract: √
• Auto Laser Off: √
• Area Add/Subtract: √
• Auto Power Off: √
• Volume Add/Subtract: √
• MAX/MIN: √