feature of product :
Maximum brightness of 1300 lumens
Full HD (1920 x 1080) native resolution
1.2:1 throwing ratio
Up to 30,000 hours of LED life
Slim Design
The LH150 has slim design with only 5.5 cm height and smaller than an A4-sized paper, can be easily carry on-the-go. LED illumination provides consistent brightness and color performance with increased efficiency to maintain its out-of-the-box image quality. And the extraordinary life of LEDs (up to 20,000 hours) will ensure it stays clear and bright. In many situations the perceived brightness of LED projectors can be up to twice the brightness of an equivalent lamp-based projector.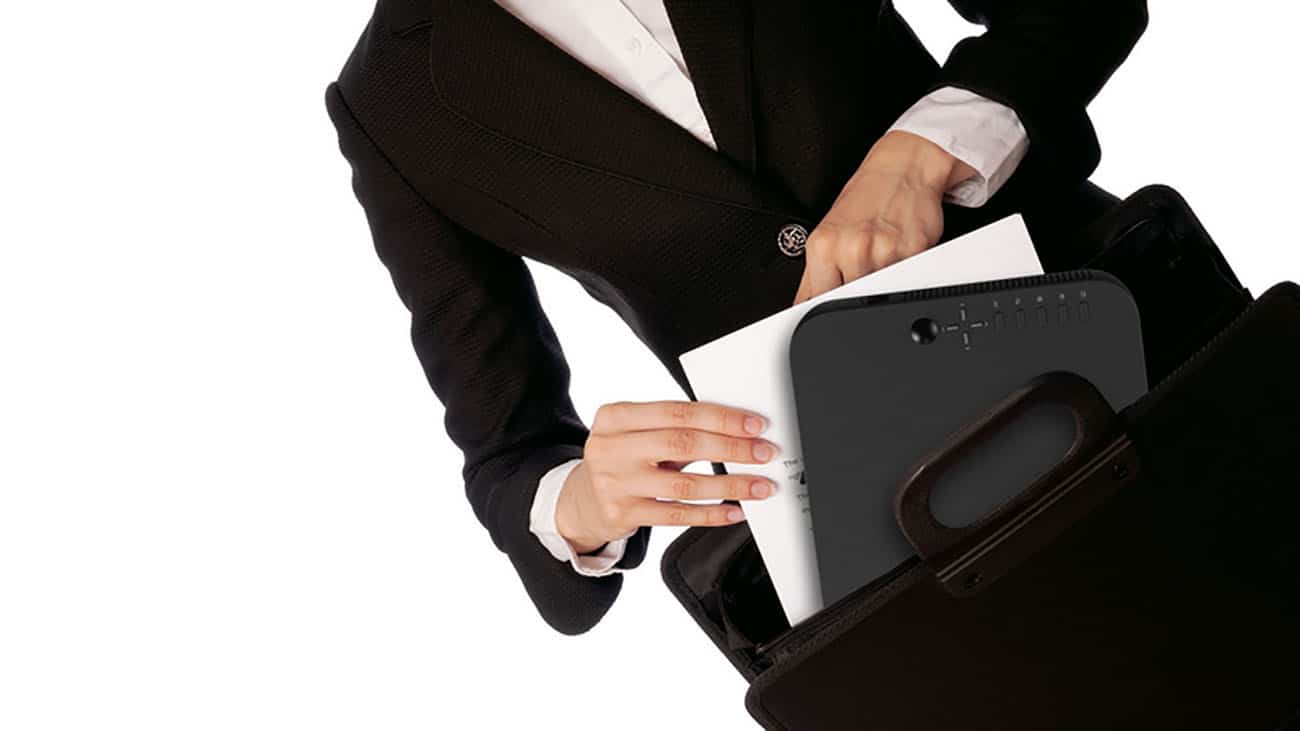 Built-in 12000 mAh Battery
Without the power cord, display conveniently wherever you are. The LH150 offers up to 2.5 hrs battery life on one charge, enjoy the videos and play games without interruption.

Color Accuracy
Fro business, the LH150 LED projector delivers accurate color along with 1080P high resolution and high contrast, provides reliable performance suitable for any content and environment, is your secret weapon for the perfect presentation. For home entertainment, the LH150 achieves near REC.709 color gamut, the international HDTV standard to guarantee accurate reproduction of cinematic color exactly as the director intended.

LED light source
The LH150 adopts an LED light source, which replaces a traditional lamp and color wheel, while also having a super long life up to 30,000 hours. It's 7 times longer than traditional lamp life ratings, saving you both time and money.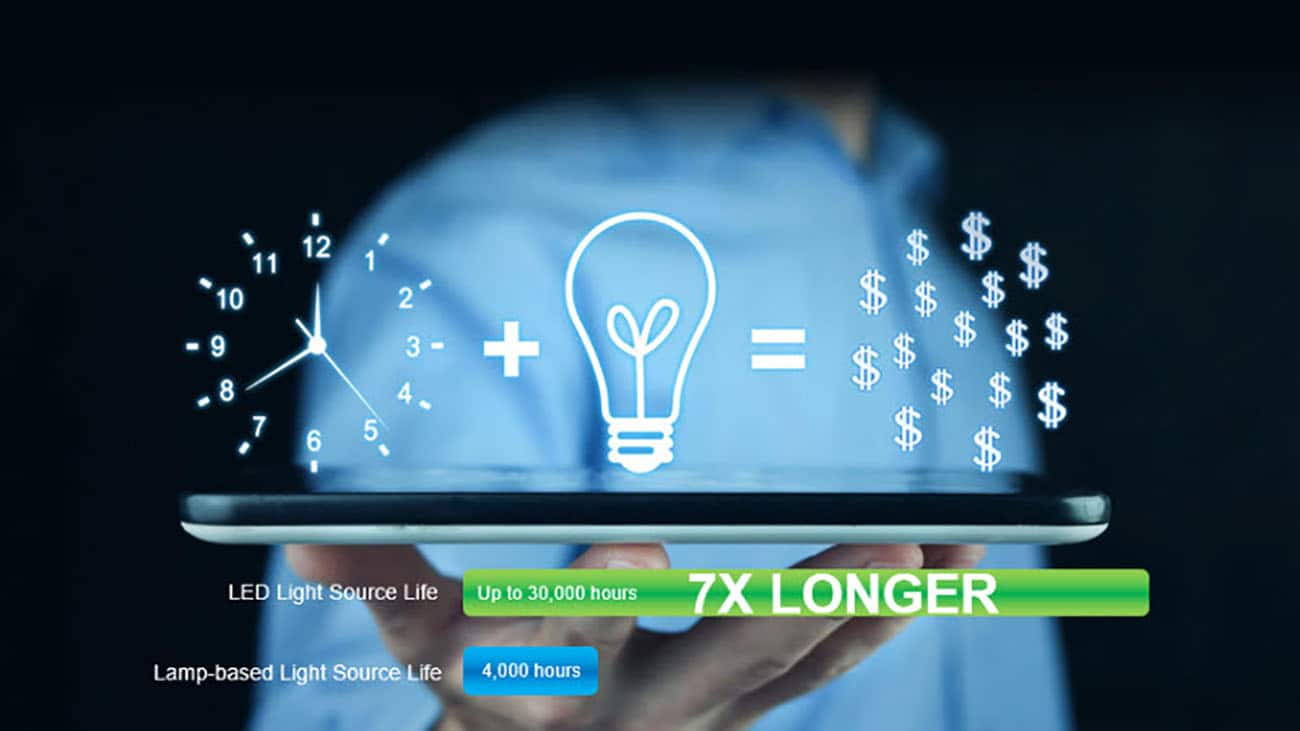 Instant Power On/Off
Turn on/off the projector in seconds, saves your waiting time for warm up and cool down.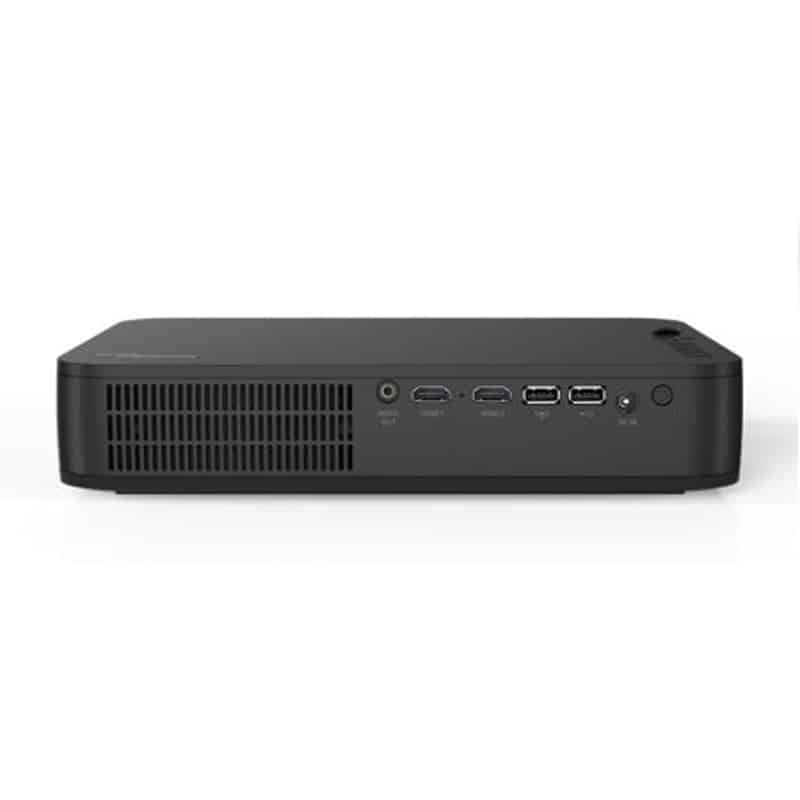 Bluetooth Connection
Expand your connectivity with Bluetooth 4.0, allowing you to connect to Bluetooth speakers or headphones for better sound out.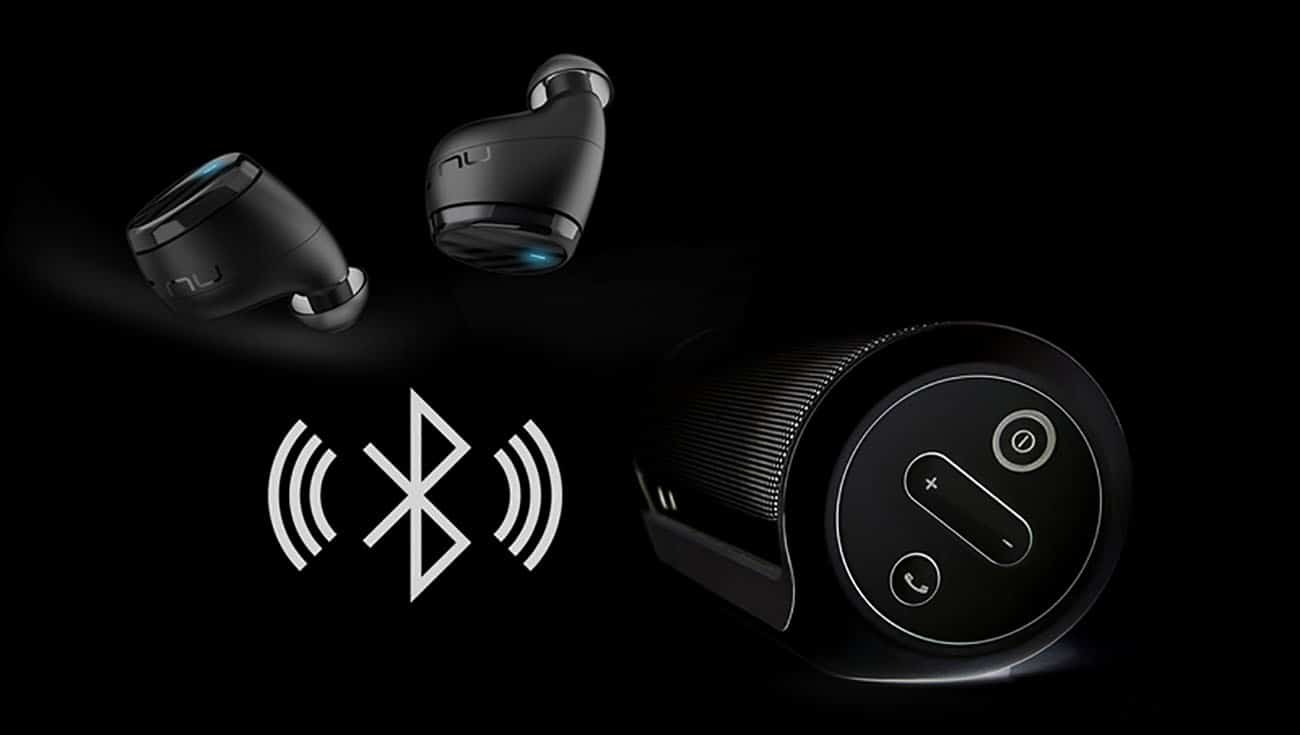 Brand New UI
Friendly UI design lets your operation more easily, having the best user experience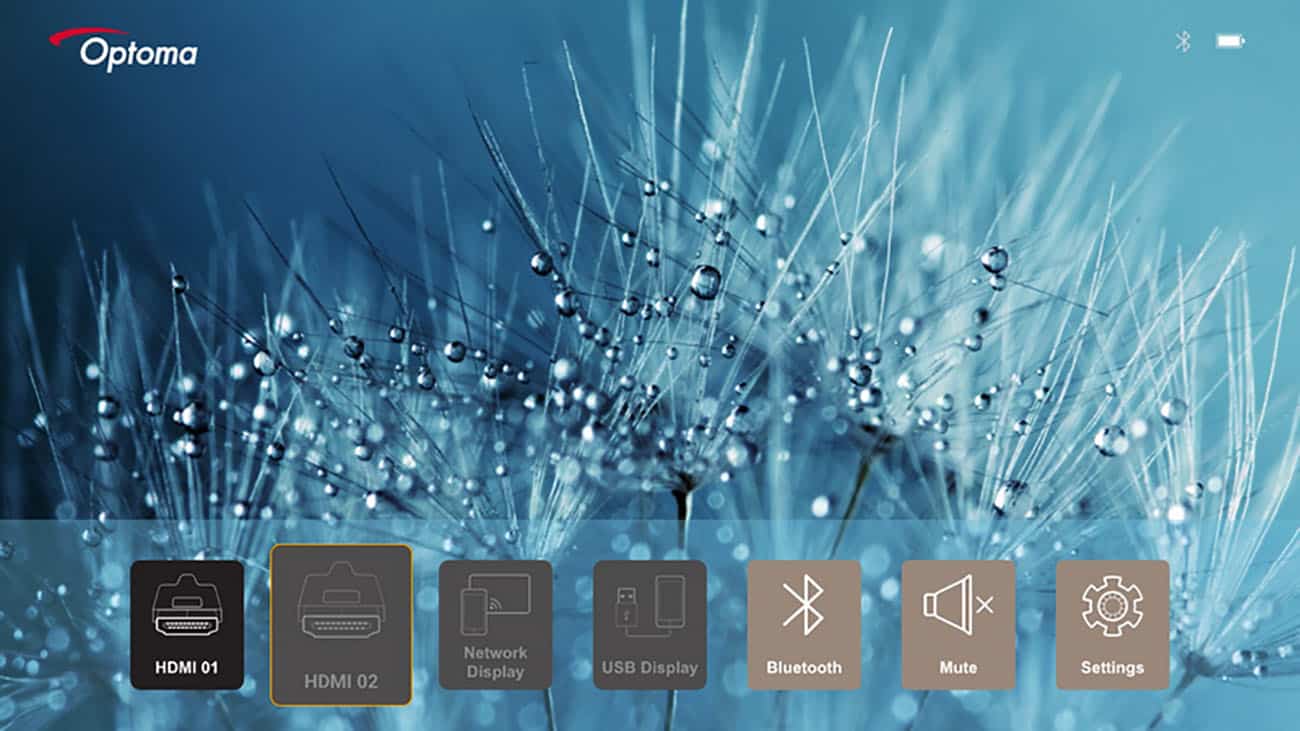 Brand New UI
Friendly UI design lets your operation more easily, having the best user experience
2D Keystone Correction
Digital horizontal & vertical keystone lets you adjust the form of an image to get a proper rectangular shape on both sides. It is flexible for limited space configurations such as when the projector is placed indirect to the screen or at an off-angle.

4-corner Adjustment
By individually adjusting each corner of the image, our 4-corner Adjustment eliminates any crooked or distorted images in off-angle or restricted space installations for that perfect picture.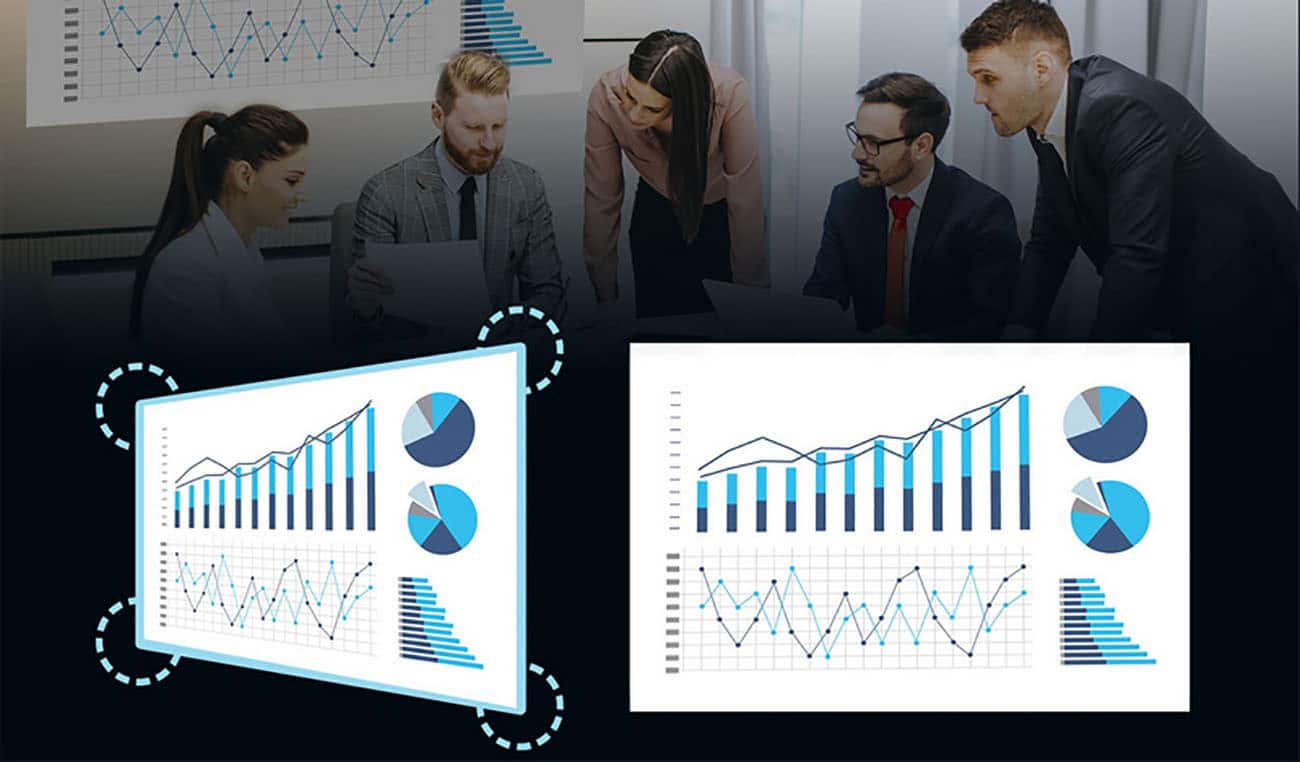 USB Display (Android, iOS only)
Mirror your iOS or Android screen by connecting the device to the projector with your USB charging cable. Conveniently and easily share your content to the big screen.

Wireless display
With an optional WiFi dongle and using the free HDCast Pro mobile APP, you can wirelessly connect to your laptop, tablet or mobile device and project your content to the big screen. With WiFi display, you can eliminate cable clutter and increase connection versatility.