Q7 Bluetooth microphone
Even Fiona is playing!
Q7  Bluetooth microphone vs K068 Comparison
https://www.youtube.com/watch?v=oaNvYxYex5Q
Q7
Bluetooth microphone Introduction
As long as ordinary office workers take it in their hands, they will forget the troubles of going to work and liberate them;
As long as ordinary college students take it in their hands, they will become crazy college students who love singing.
Just like a friend who is in love with the general, you will become a super brother in an instant!
The rest of the magic, just waiting for you to take it home, you will slowly experience it…
Q7 microphone solves your above problems, so you can get stuck in the car, you can become Super Star at home, your family will be close to your feelings, and you can record and sing and upload your platform!
★ High-quality dual speakers, professional mixer, give you first-class KTV enjoy!
★Professional mixer
★New generation audio processor
★ New appearance zinc alloy design
★ High-quality dual speakers, professional mixer, give you first-class KTV enjoy!
*Goods – One year maintenance 14 days replacement – feel free to sing! *
Q7 Bluetooth microphone
The Q7 is like a combination of a microphone and a horn. On the Q7, there are also high-pitched, bass, volume, mix, accompaniment, power and other switches that allow you to adjust according to different needs, which is better than the K068 Powerful, I don't think this portable KTV microphone can be so versatile and the texture is getting better and better.
Which one for Q7 and K068 is right for me?
Extraordinary brother thinks that Q7 supports more sound settings, and is equipped with dual speaker output, the volume is louder, the sound is also good, and the microphone is also good, it is more suitable for advanced K fans.
As for the K068, the body is light and compact, and the setting is simple. The overall radio and playback have the wrong effect. There are also two color choices that are perfect for general K fans.
Security features:
Note that the company is Shenzhen Tang En Technology Co., Ltd., the QR Code of the anti-counterfeit label is linked to the company's micro-phone account for customer service contact.
The USB version is old and has been temporarily discontinued.
There is no USB socket on the bottom of Q7 sold by Y5.HK.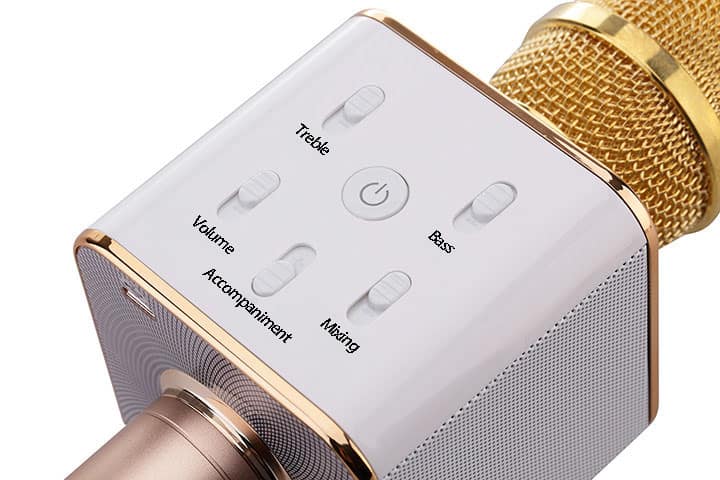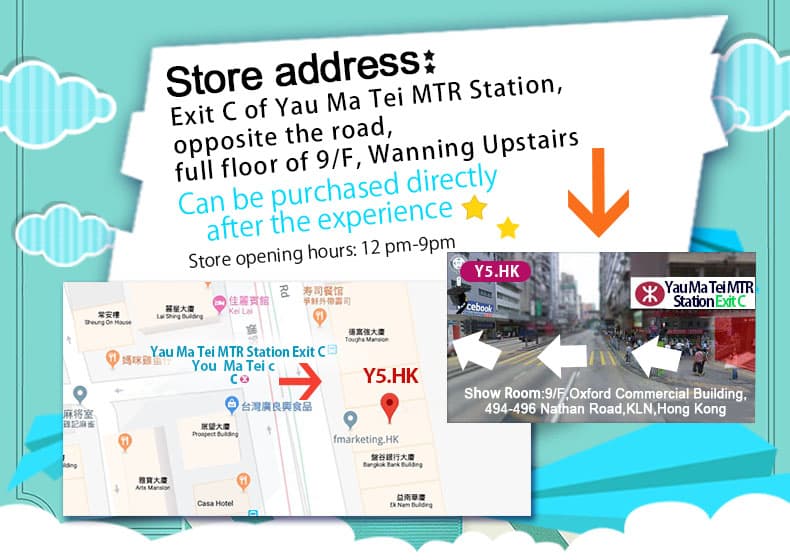 Q7 Bluetooth Microphone Hot in Hong Kong
Super easy to use
1. Open your smart phone
2. Turn on the Bluetooth connection
3. Pairing with Q7 Bluetooth microphone
4. Turn on the music on your phone or sing KTV software to start singing!!
Music and vocals come out of the high-quality speakers of the microphone, not from the phone!
You don't need any external audio, you don't have to go to the K room after singing!
Description:
With the Tuxun Stereo Microphone and Bluetooth speaker you can instantly create your own Karaoke fun anywhere you like. For the budding singer there's no better way to show off to your friends and bring some X-factor magic to your life because if you've got talent then why not flaunt it. Get into the party mood and sing till you drop with the Tuxun Q7 Bluetooth Microphone and Speaker. This is the latest in portable music entertainment as it will let you play music direct from your Smartphone or other Bluetooth enabled device, then when you're ready just join in with your favorite artists, you can even connected it to the USB mobile U disk, When hooked up to your Smartphone you can add in some great Karaoke effects such as echo reverberations that give a professional Karaoke sound as you sing along to your favorite tracks.
Due to the time gap between the purchase of a shopping cart and the determination of purchases and payments, the actual delivery date and time may differ from the information displayed on the product details page. In addition, the actual delivery date and time will depend on different factors such as the shipping address, order quantity and staffing arrangements to determine the information displayed on the purchase and payment page. Y5.HK will endeavor to arrange the best and fastest delivery date and time and reserve the final decision.
Rules
Please check the goods at the time of redemption. If it is not damaged, it can be exchanged within 14 days; no refund
When replacing, you must bring the same goods and visit the Y5 Experience Hall.
If the package of the goods has been damaged or there are any traces of use, the replacement or refund request will not be accepted.
Please pick it up at the Y5 Experience Hall, or
Delivery service (additional $50 shipping fee)*
Actual size may have 2-3cm error
Image is for reference only
Any coupons do not apply to this product
Delivery service
Delivery company:
Hong Kong (HK): $50
Macau (MACAU): $120
With the Hong Kong dispatch surcharge standard:
Remarks:
Non-commercial property means that the site is for residential use.
For non-commercial properties in remote locations, only a surcharge of HK$30 in remote areas will be charged.
If the address of the shipment or dispatch in Hong Kong is the above location, an additional working day is required.
SF Express reserves the right of final interpretation.
SF Station takes 3 days to work.
4-5 working days are required for home delivery