Suspension Magnetic Switch:
Gently pick up the ball and align it with the top raised position. Use magnetic traction to turn on the mosquito killing mode.
Top Light Source, Vertical Air Duct, Smooth Airflow:
Anti-U-shaped headlight source is placed at the top to amplify the range of the light source
The intake grille adopts a vortex structure, which is inaccessible to mosquitoes nearby.
360° Mosquito Trap Window, No Mosquitoes:
Using a 360° light source combined with a full-scale mosquito trap to truly achieve a mosquito-free zone
Imitation Body Heating Technology:
After the start-up, Gaseous simulates the body's temperature to dissipate heat to further enhance the trapping ability. When the mosquitoes are activated, they will automatically release carbon dioxide to enhance the trapping of mosquitoes.
Breath Trap:
365nm light wave + breath trapping, simulating human odor and enhancing trapping ability
Type-C USB Interface:
Turn on mosquito killing anytime, anywhere, USB input a variety of power supply methods, most mobile phone charging lines can be used wherever you are, can be powered by mobile power adapter or computer
Convenient Storage Box, Easy To Clean:
Just swipe gently according to the instructions to remove the mosquito storage box, which can also be rinsed in the faucet.
Safety:
Mother-infant level mosquito killer, physical mosquito killer is healthier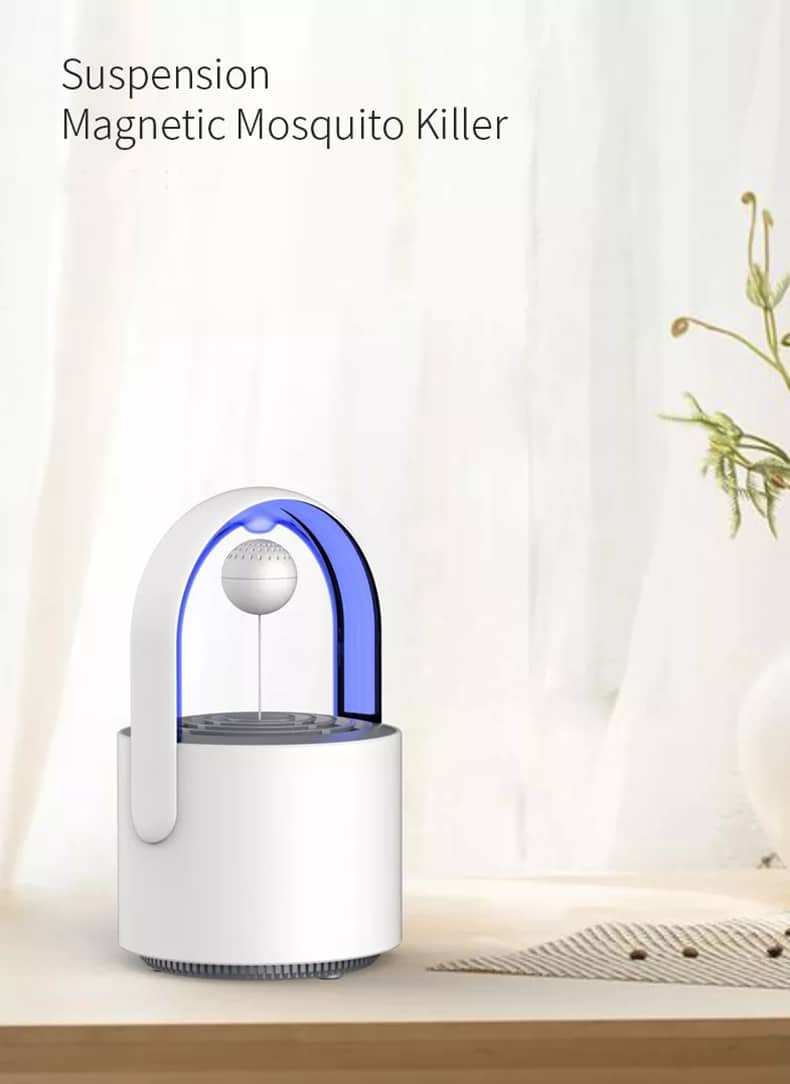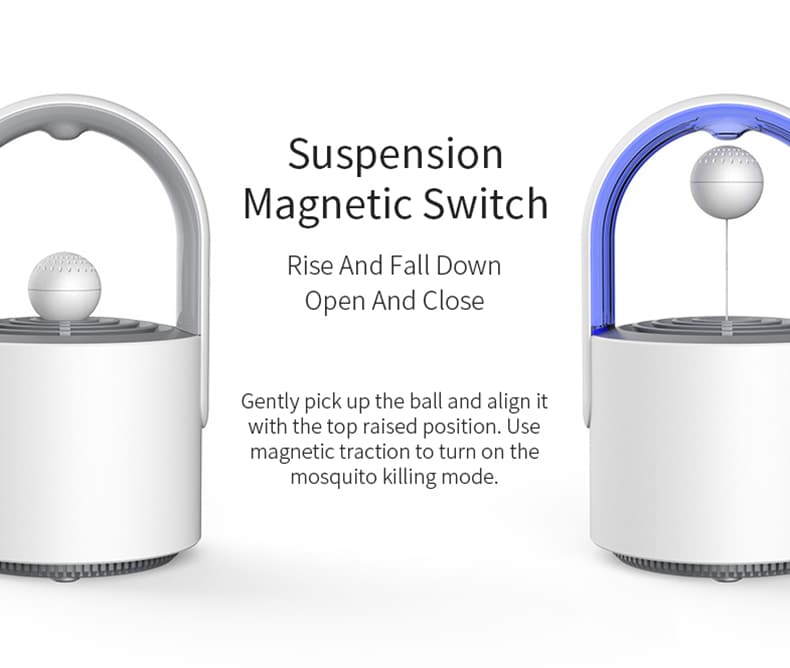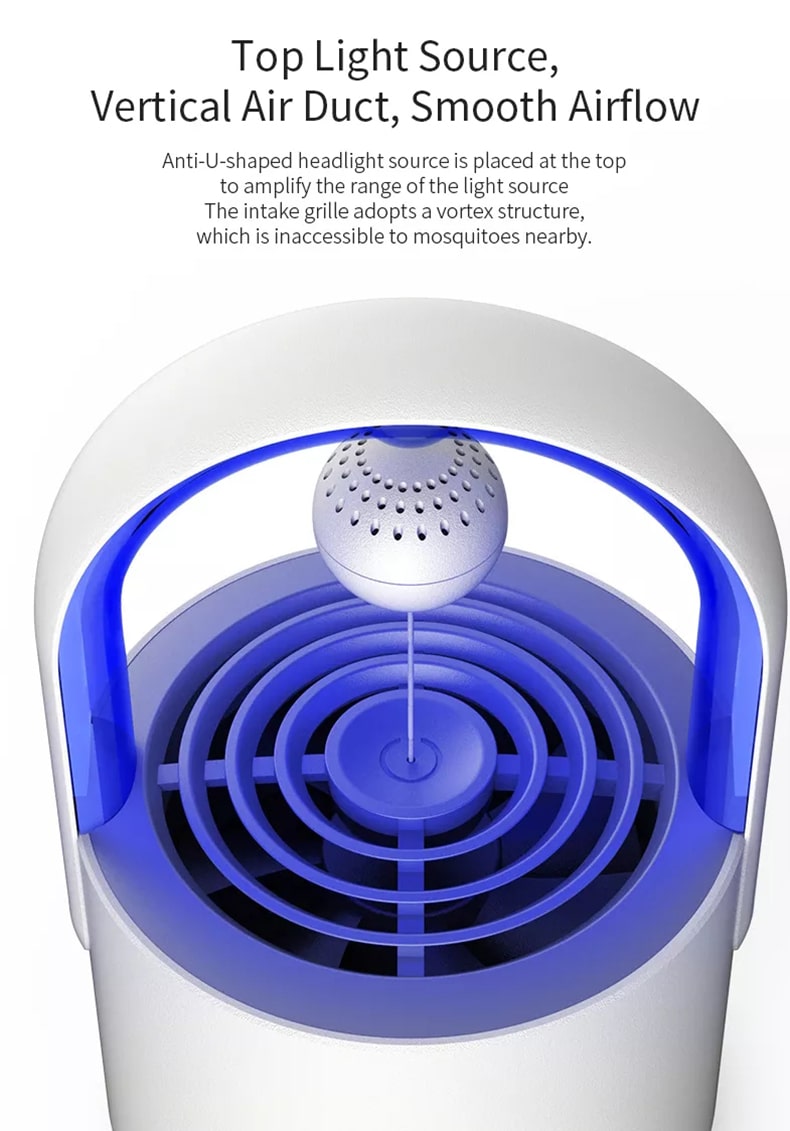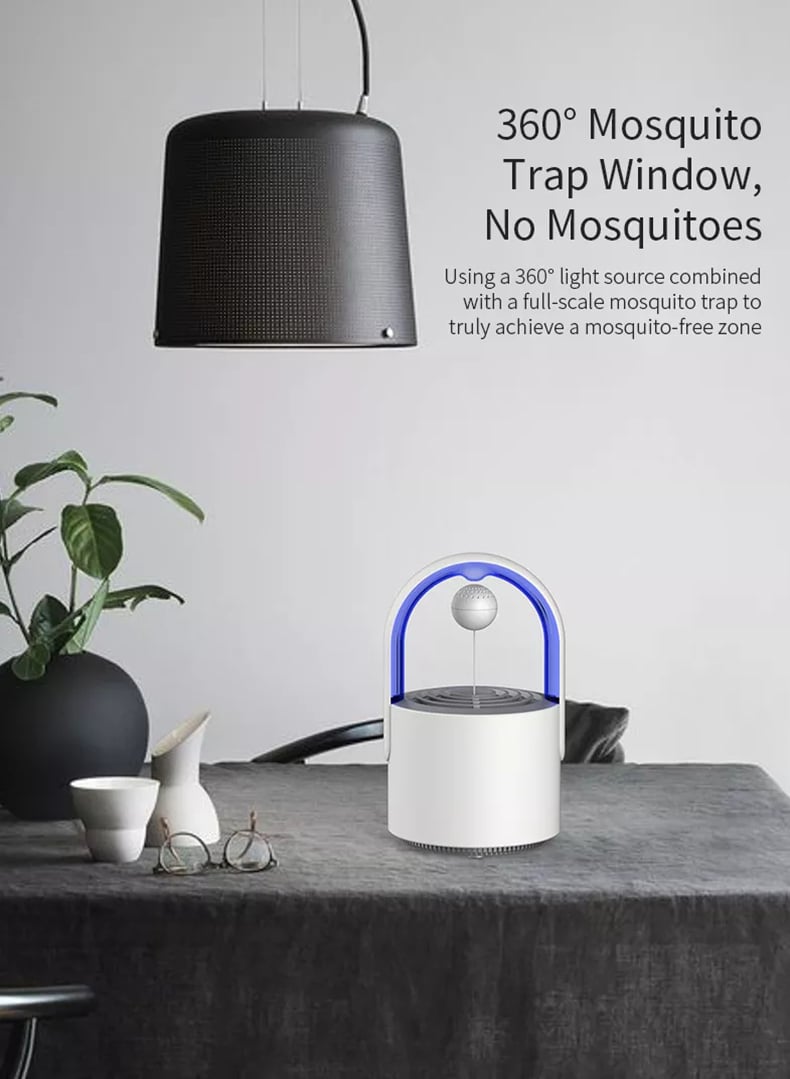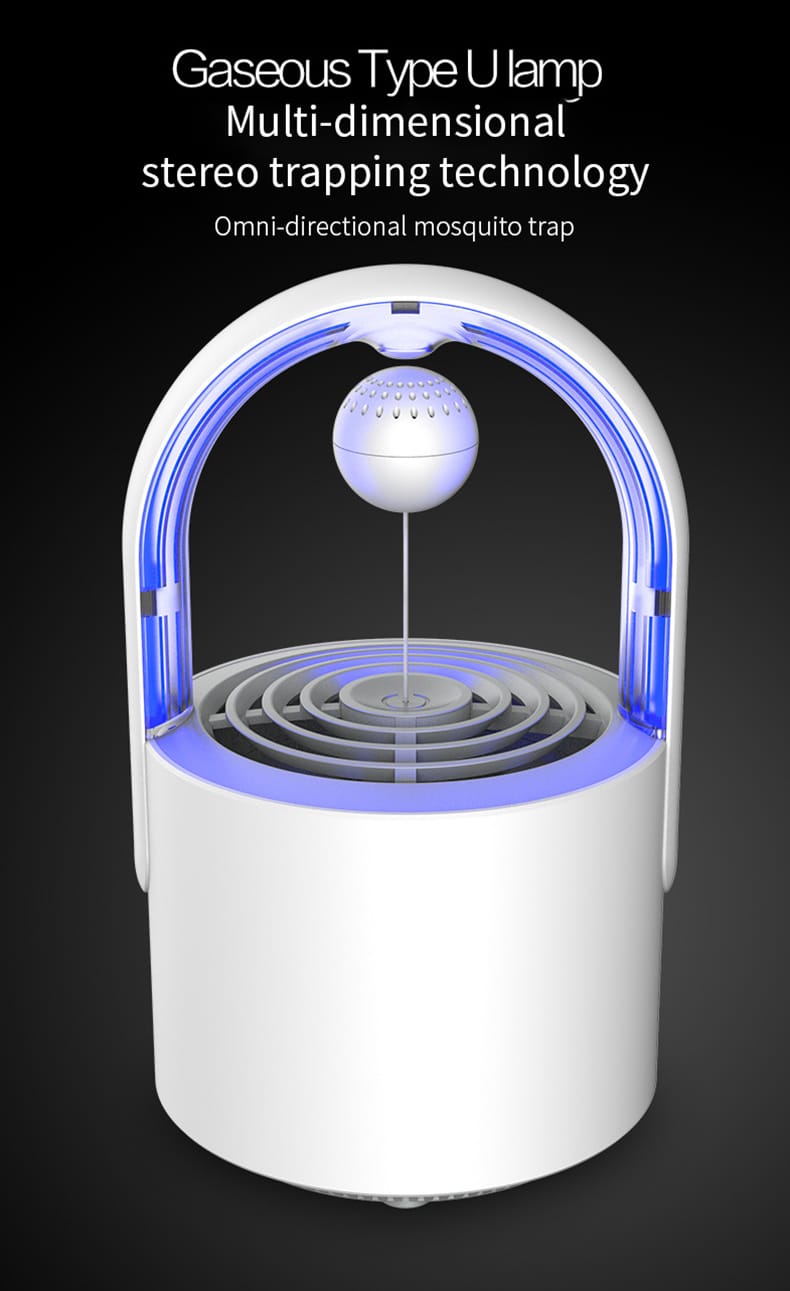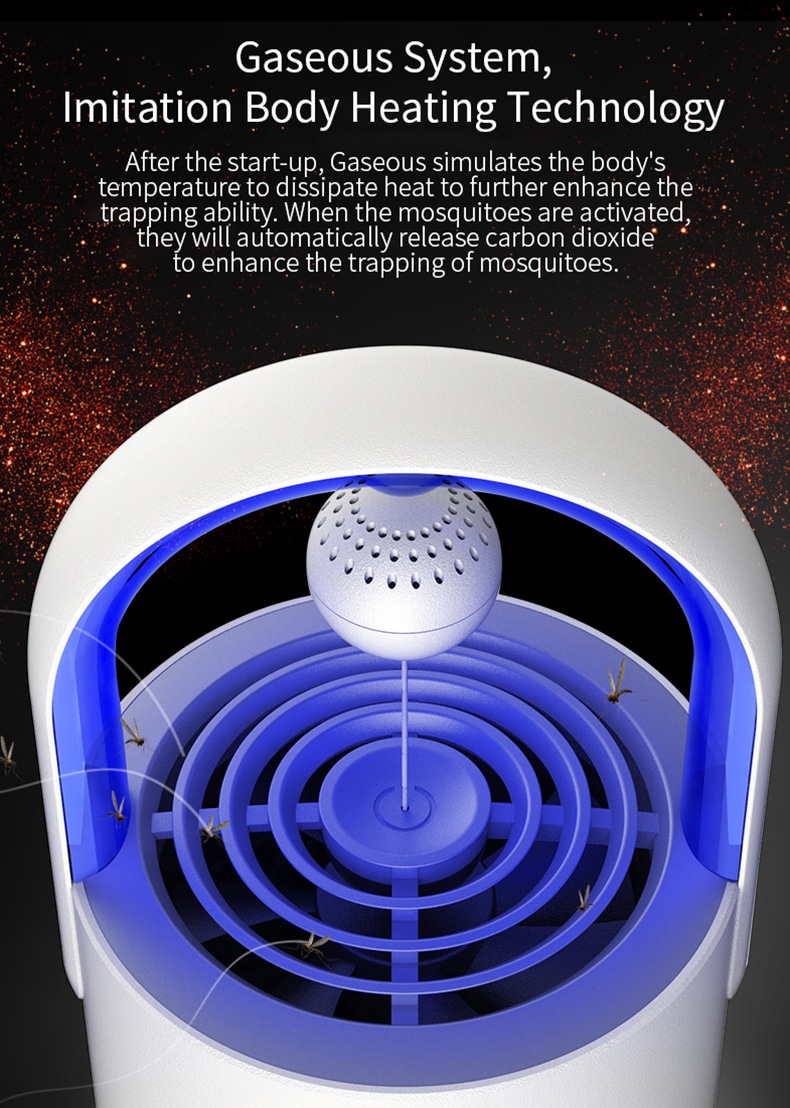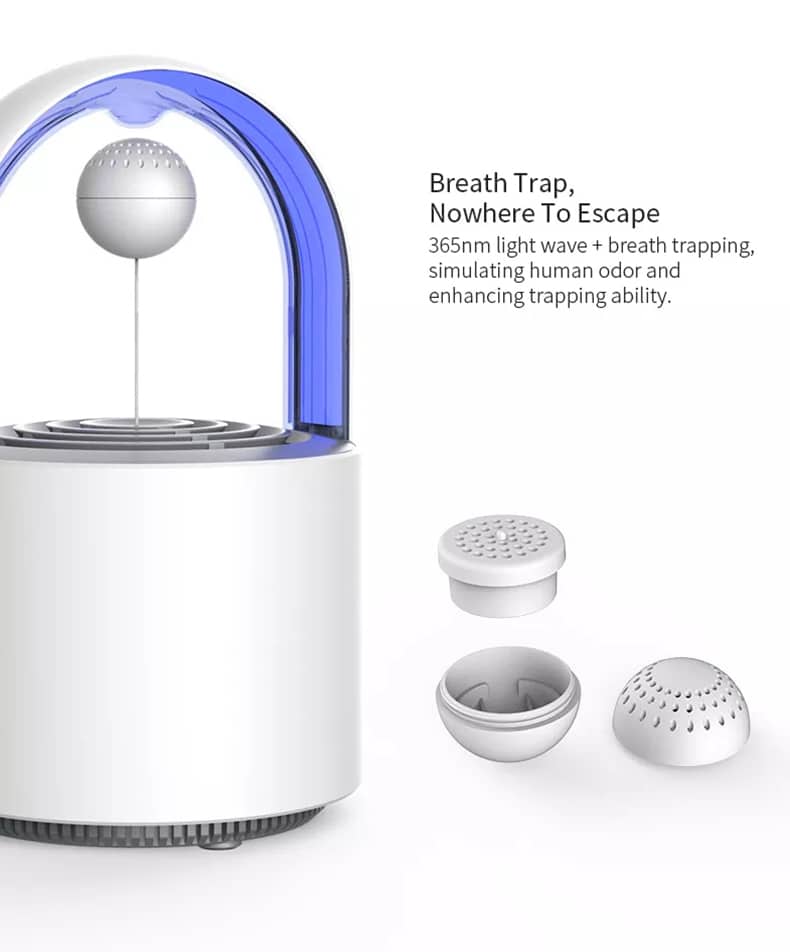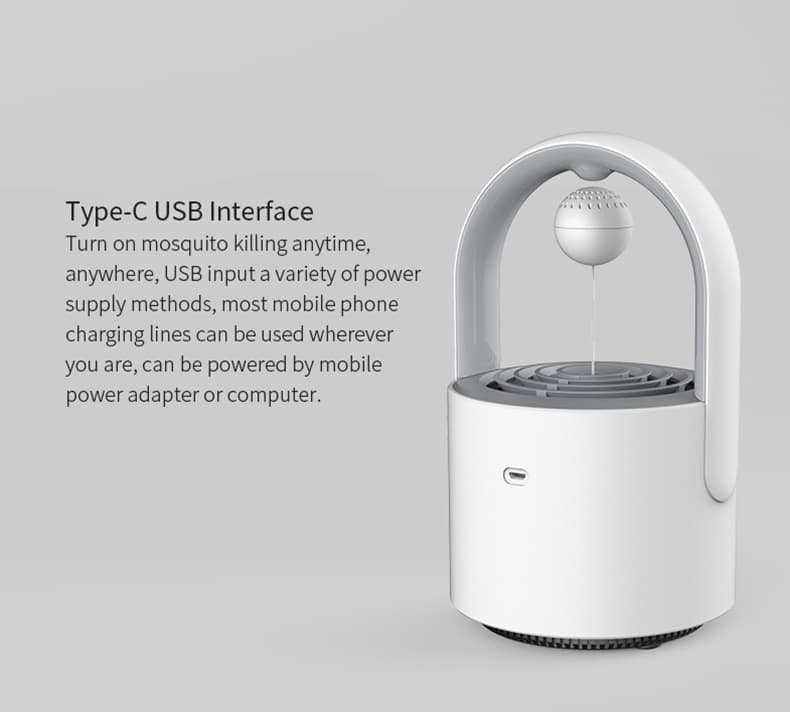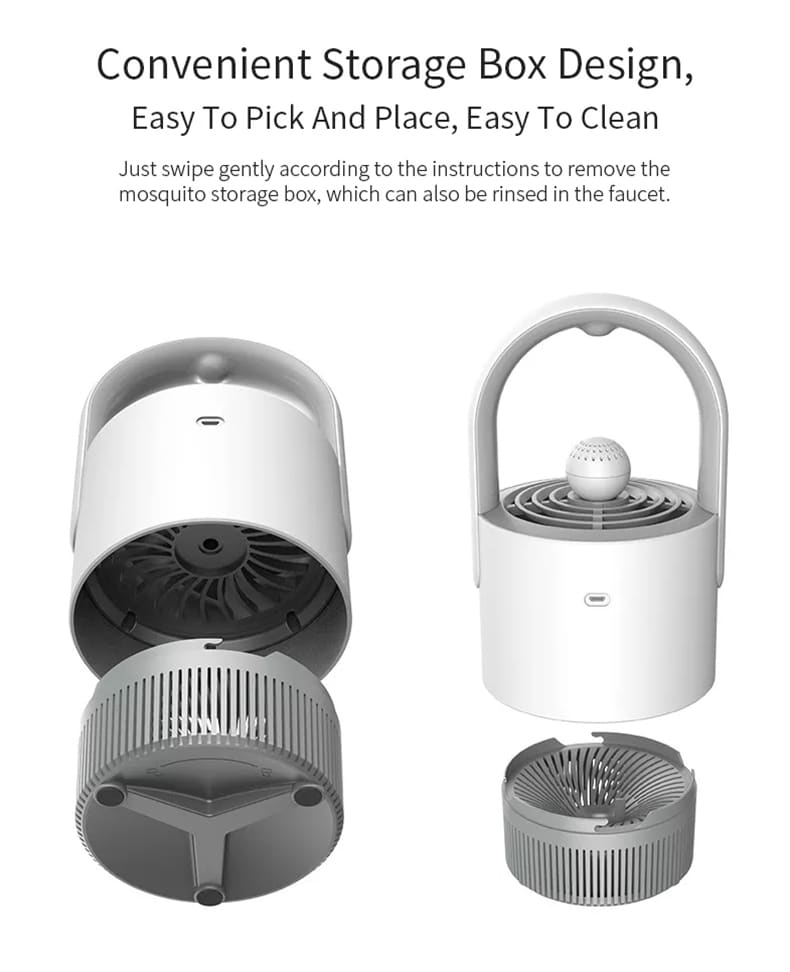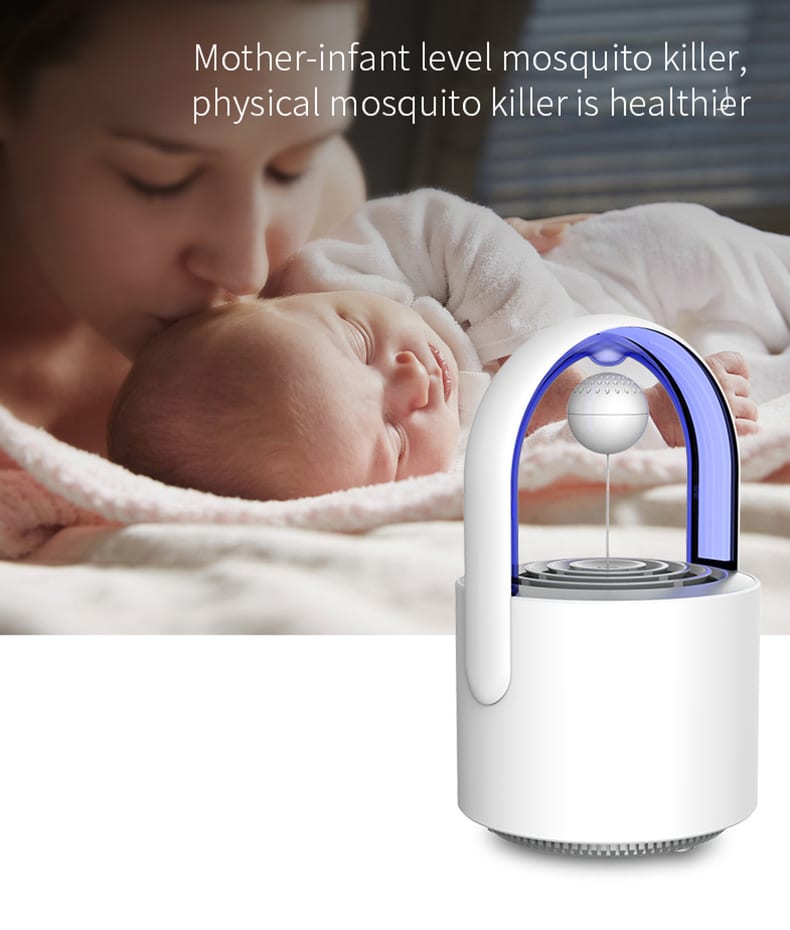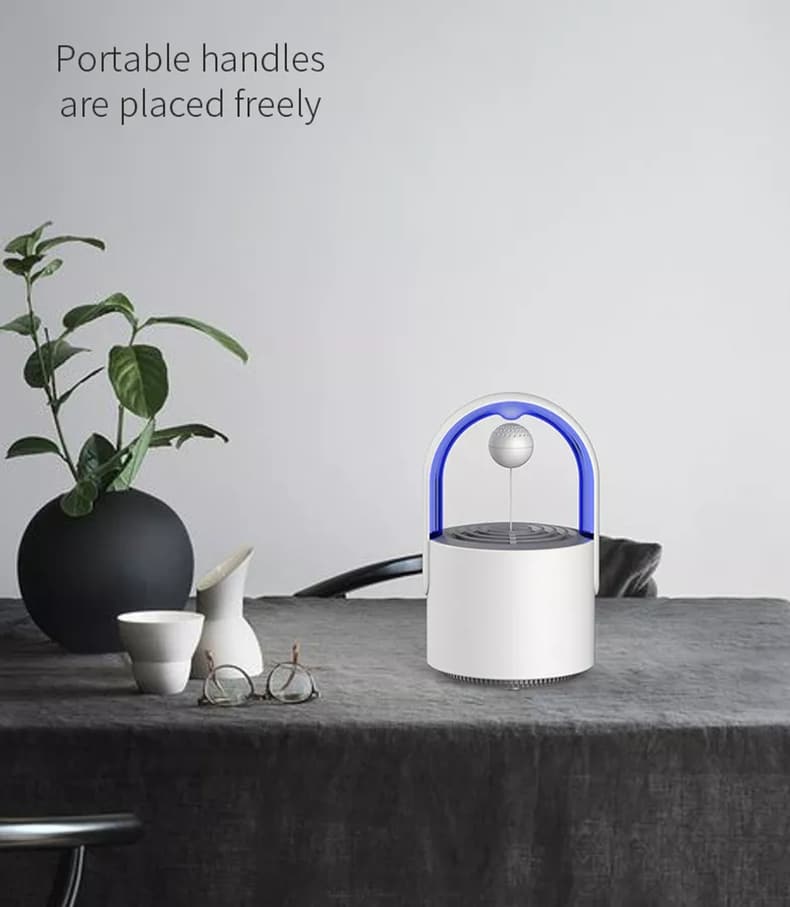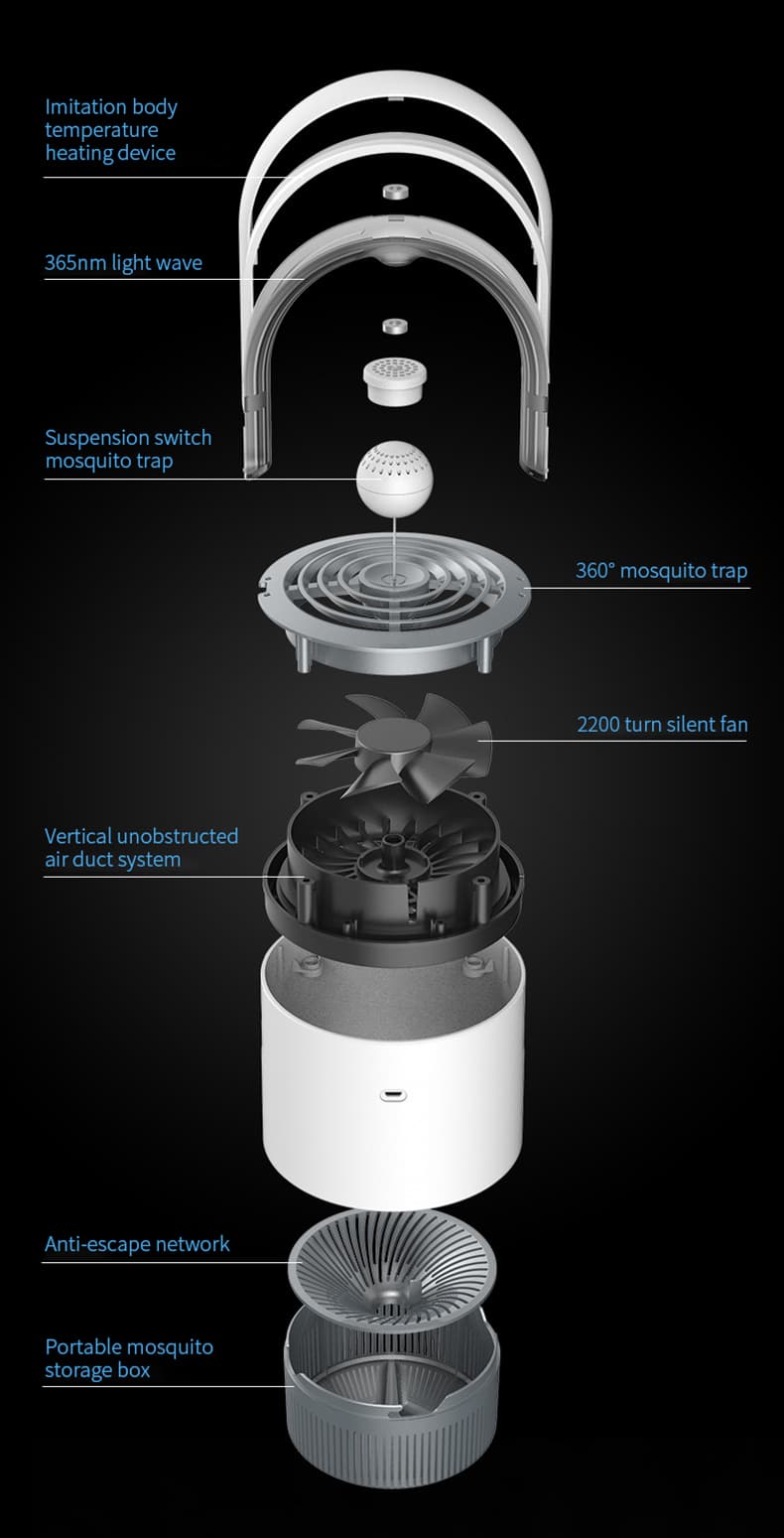 Specification :
Power 5W
Voltage 5V
Power Cord Length 0.8 M
Light Wave
365nm
Power Interface Type-C USB
Application Area 20-50 ㎡
Material Plasitc
Color White
Weight 490g
Size 127 x 125 x 207 mm