Mini smart Dehumidifier for car and household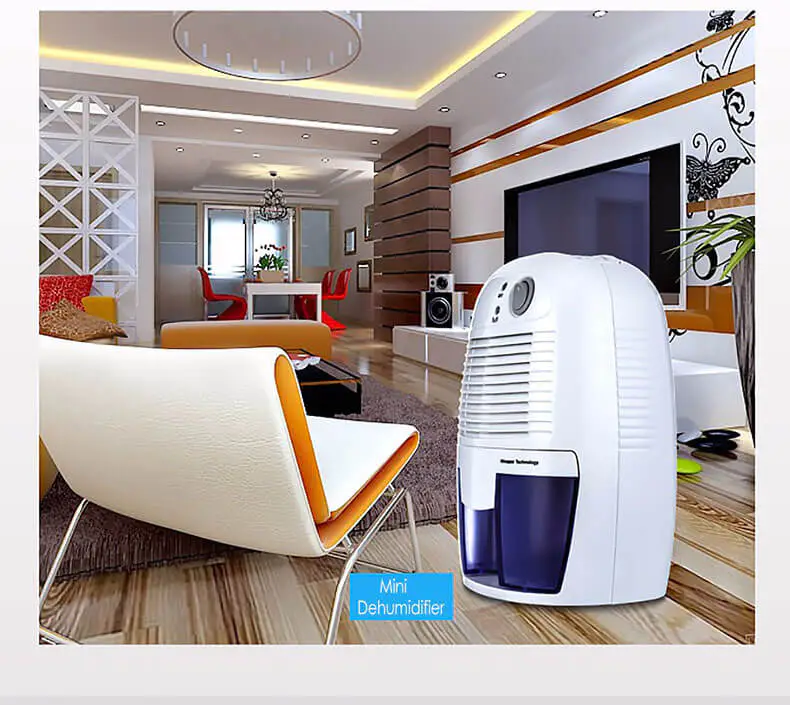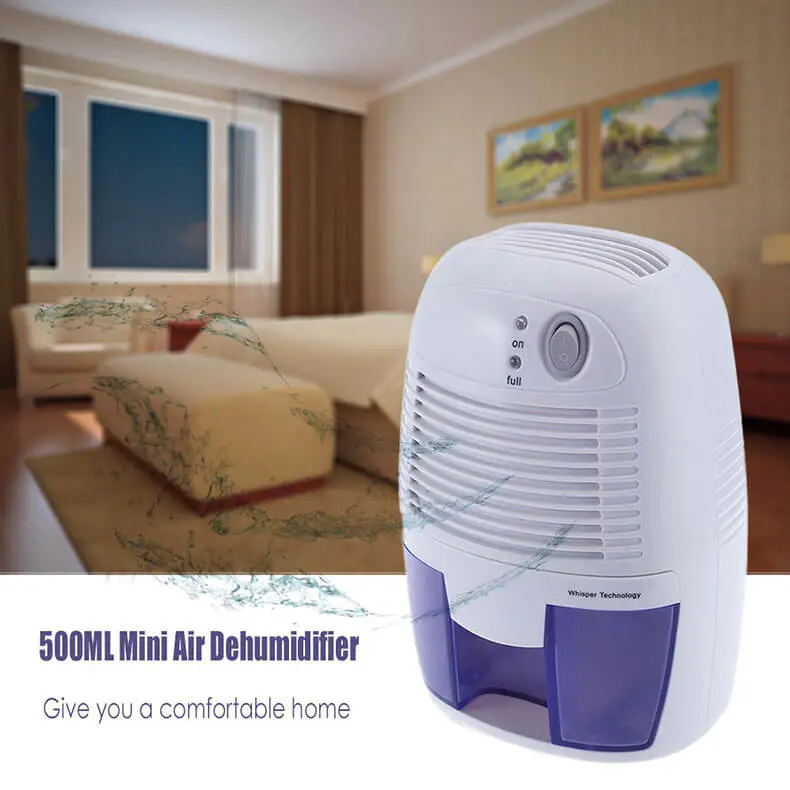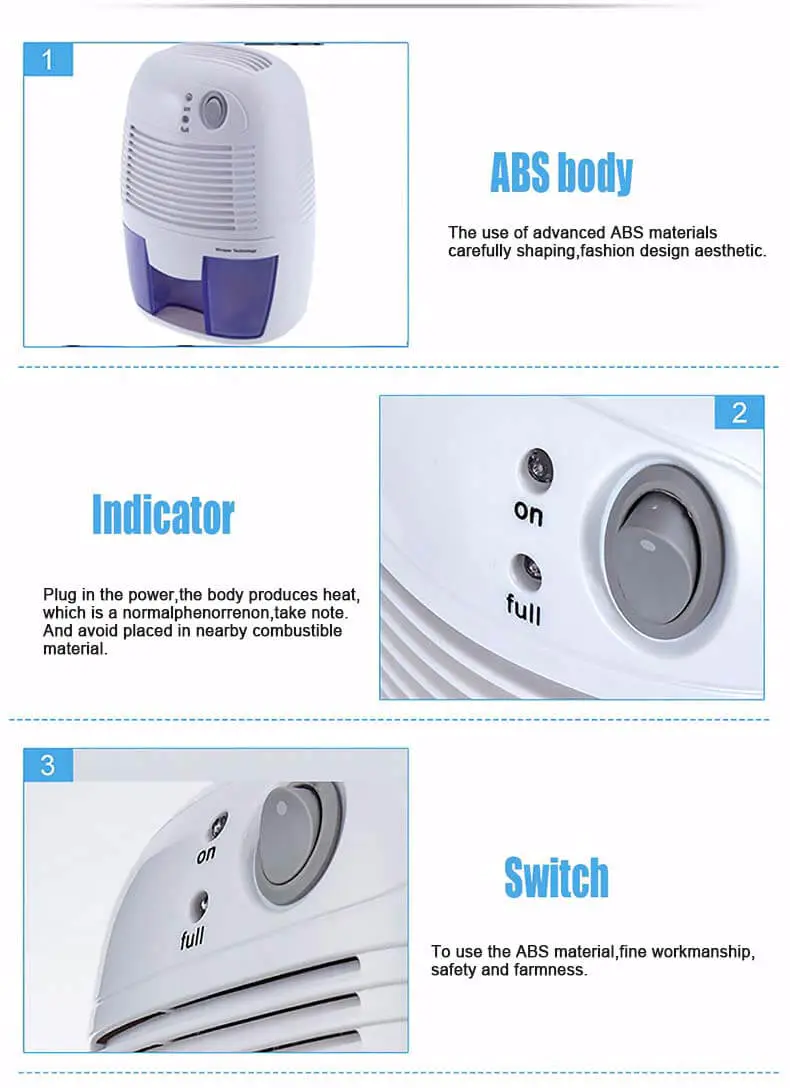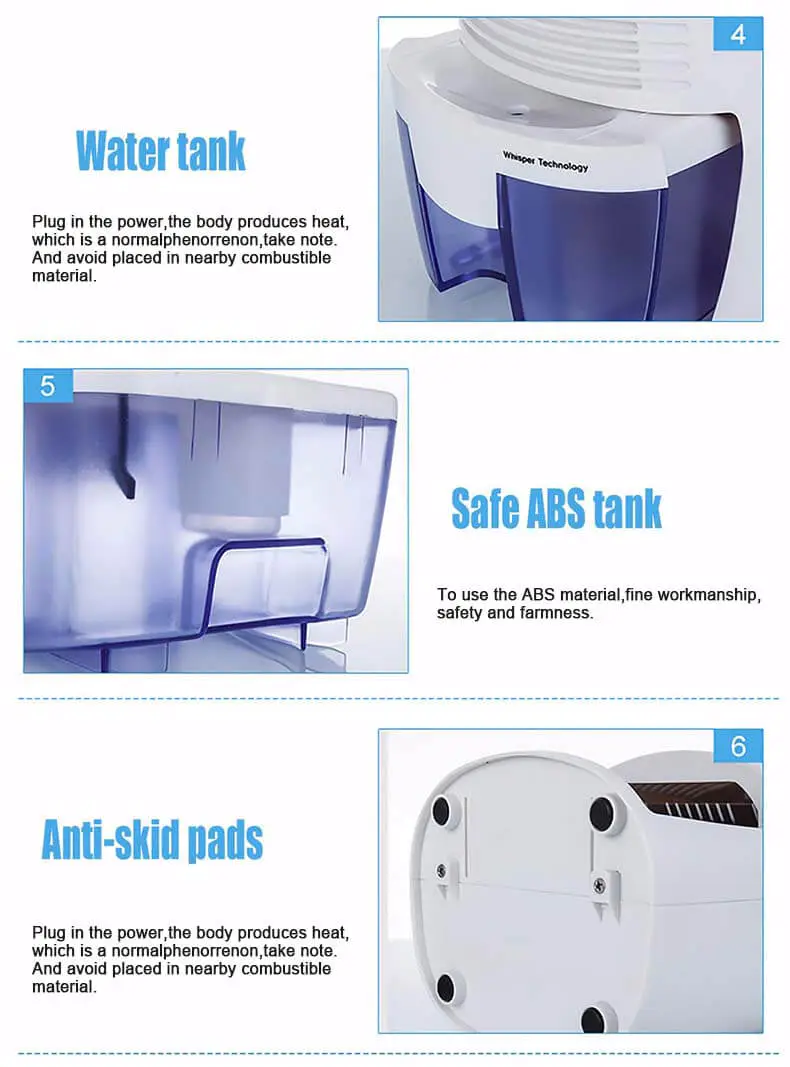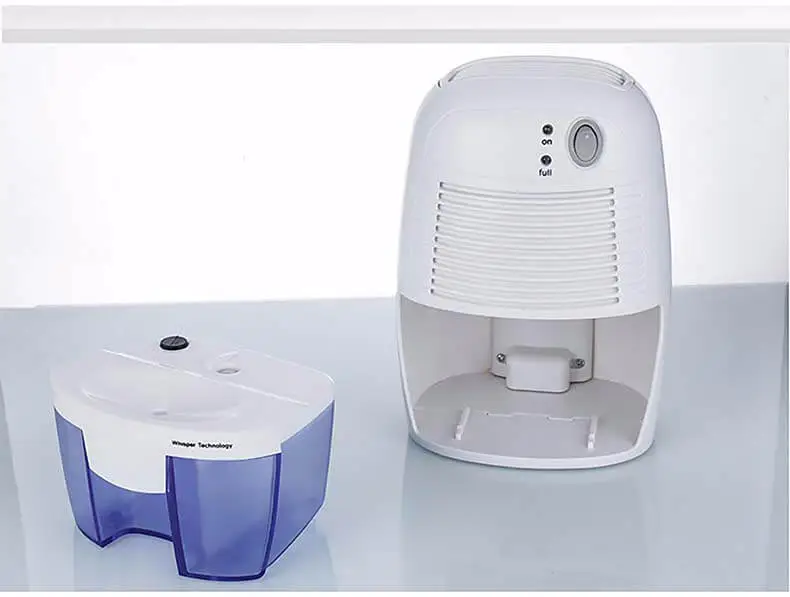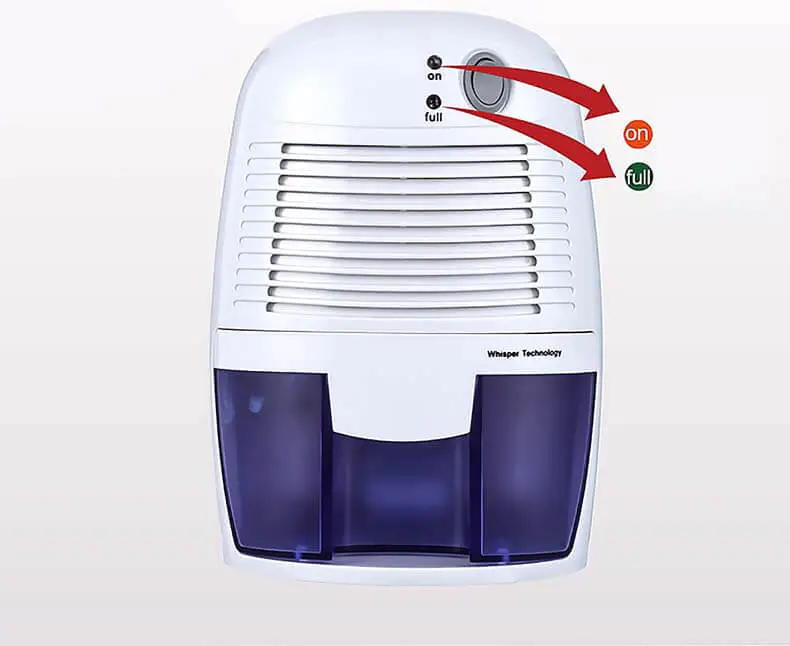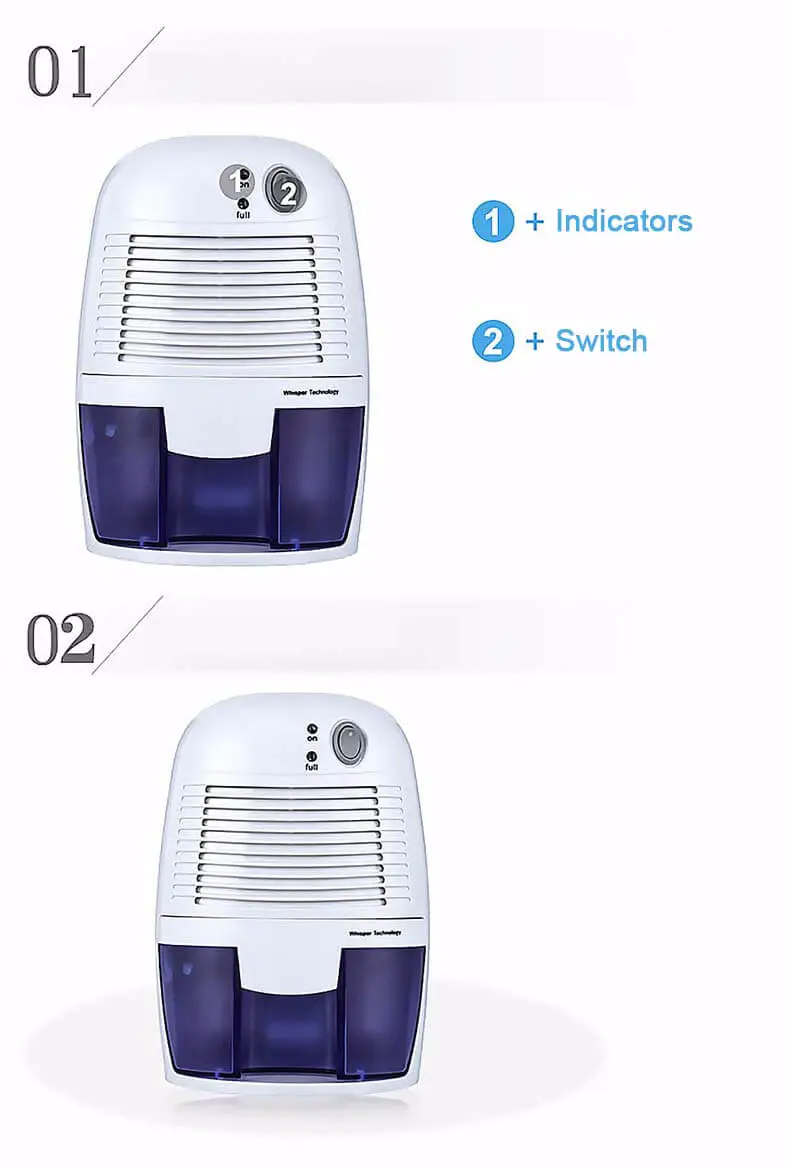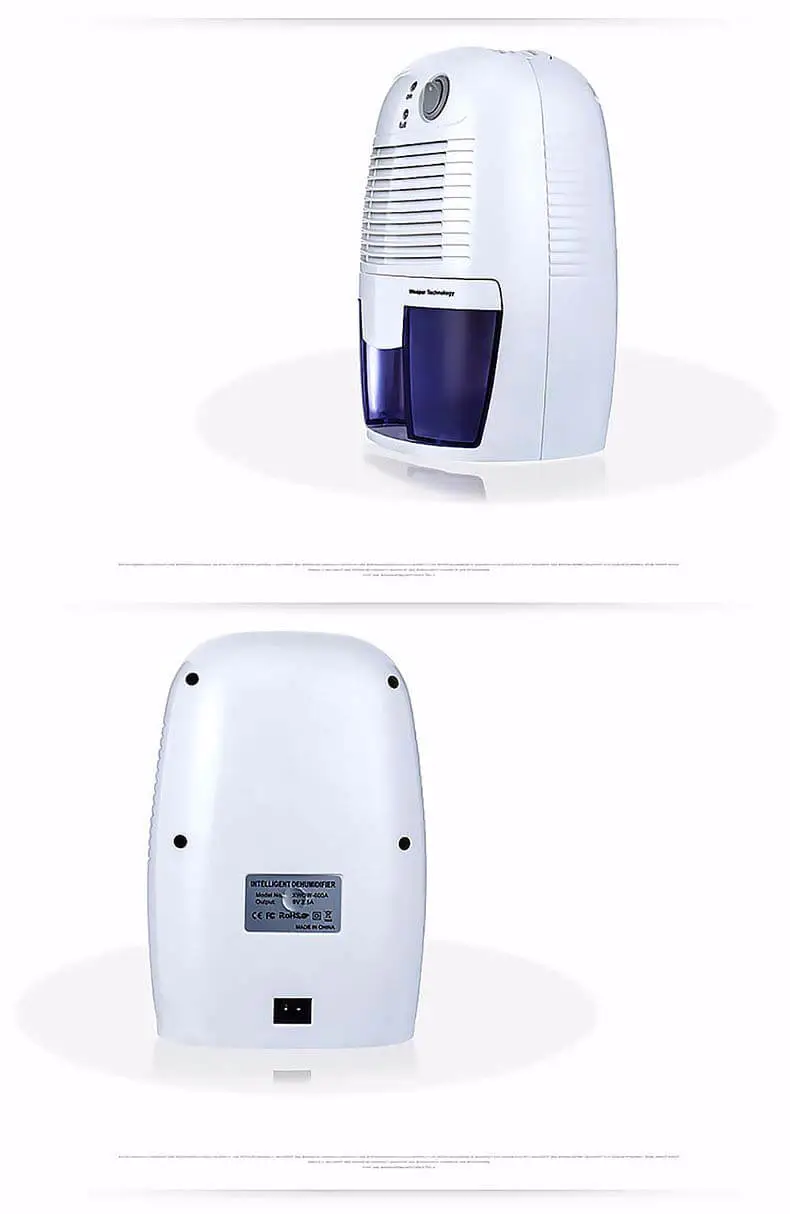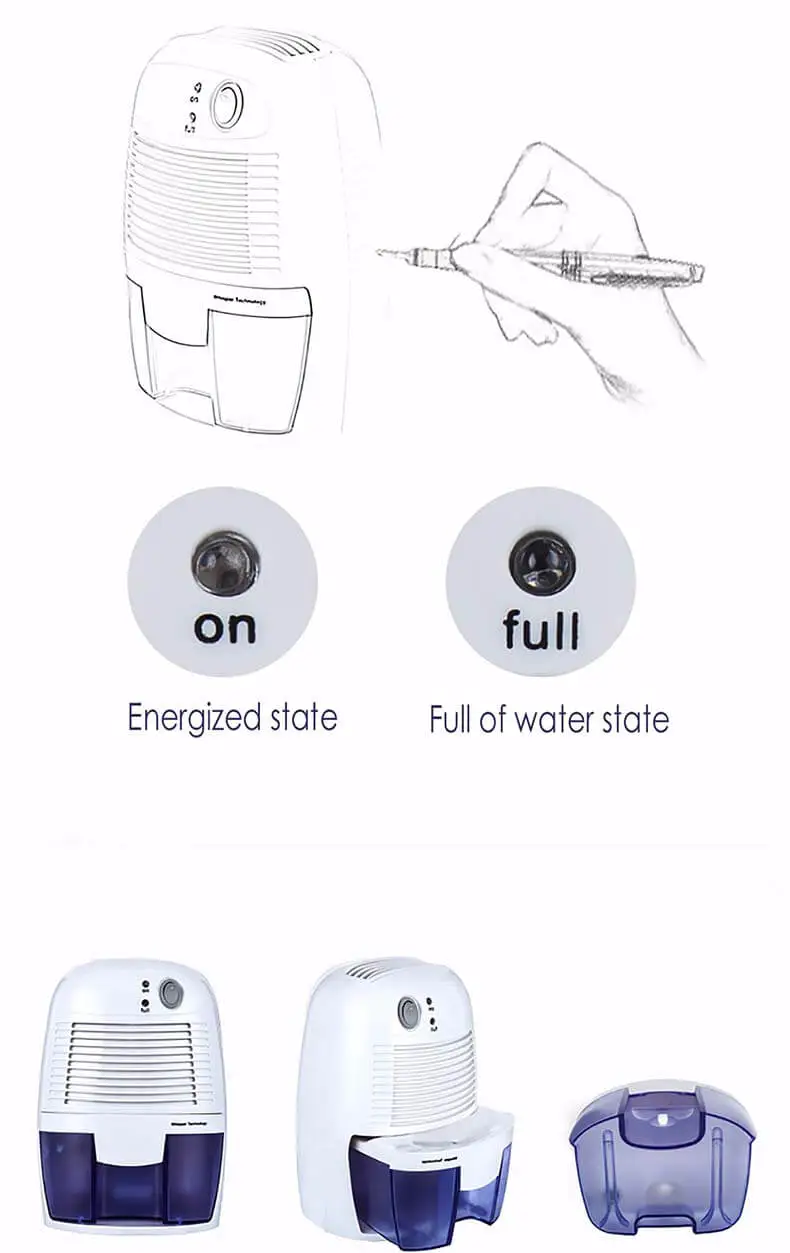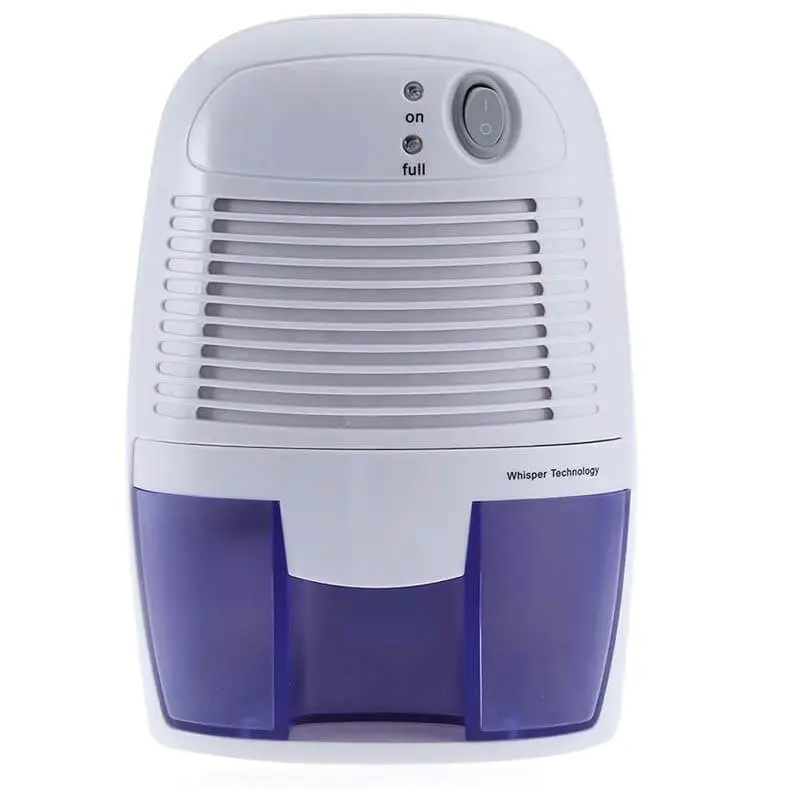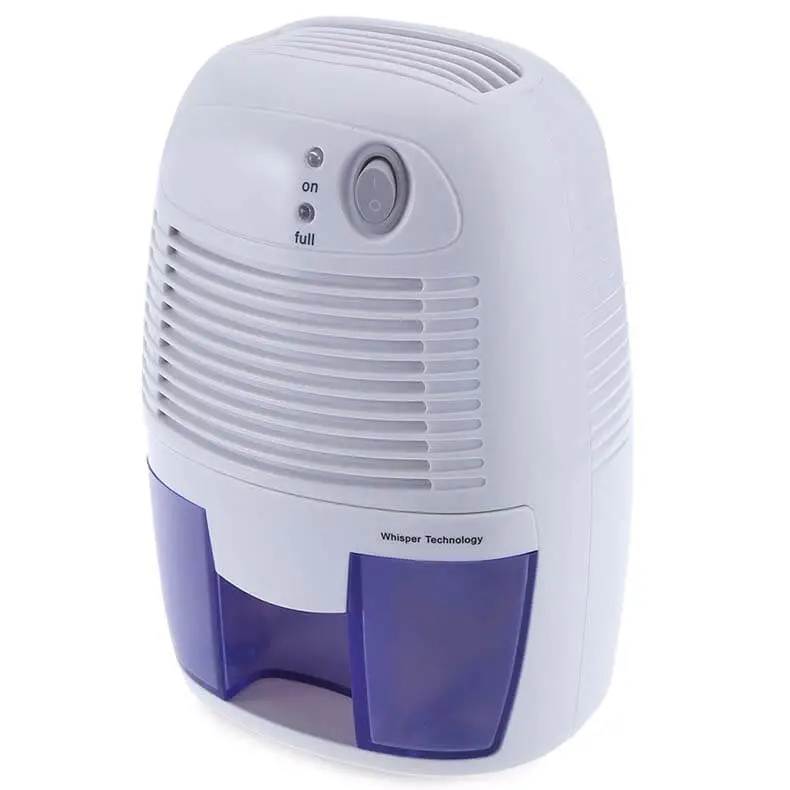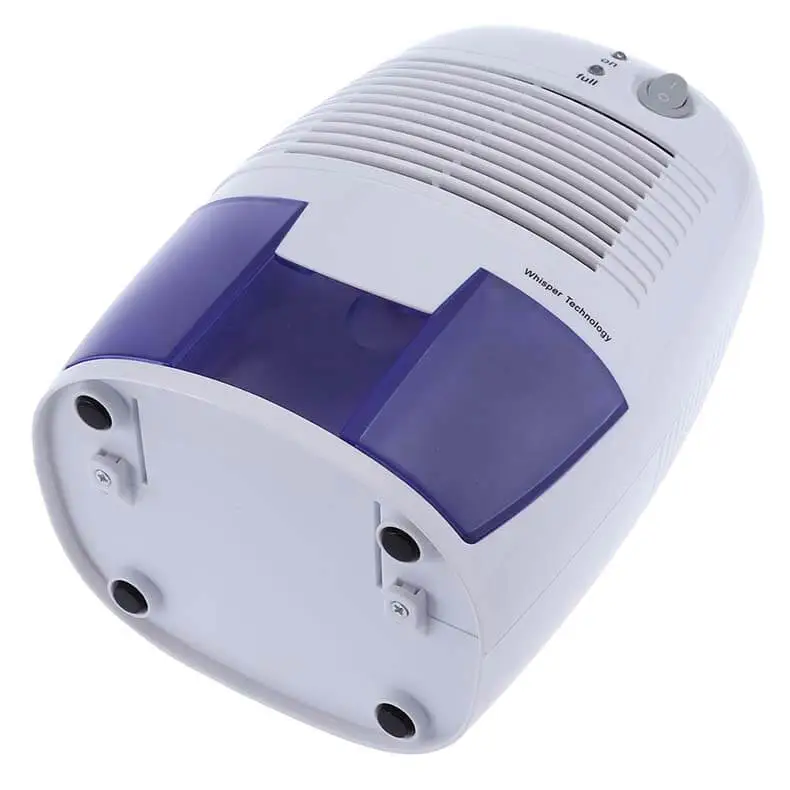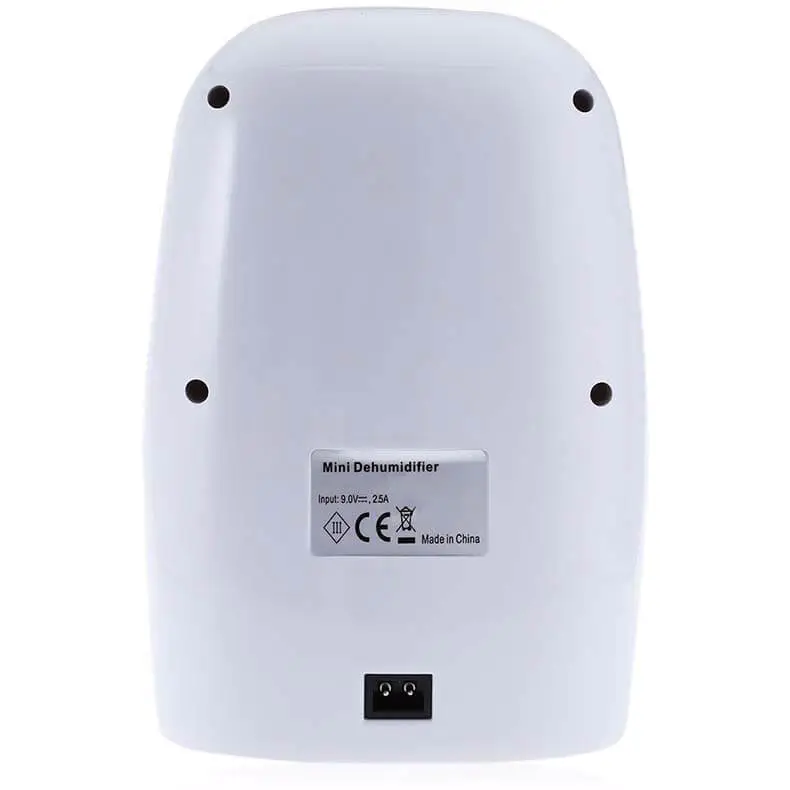 Portable Dehumidifier Moisture Absorber Mini Air Dehumidifier with 500ML Water Tank Air Dryer for Home Kitchen Bedroom
Dehumidification Volume:<1.1L/h
Fan Speed:80mm x 80mm Brushless Motor
Dimensions (L x W x H (Inches):8.66 x 5.71 x 4.72 inches
Model Number:none
Power (W):<500W
Working Temperature Range:other
Certification:CE,CB
Function:Automatic Bucket Full Shut-Off,Bucket Full Indicator Light
Capacity (pints / 24h):250ml / day
Application:11-20㎡
Coverage Area (sq. ft.):10
Water Tank Capacity (l):<1L
Type:Portable Mini Dehumidifier
Voltage (V):DC 9V
Water tank capacity:500ML
Fan:80mm x 80mm Brushless Motor
Collection:Approx. 250ML per day ( 30 Deg.C, 80 percent RH )
Noise:Lower than 35dB
Features:
Efficiently Humidity control, Dry Air
Silent, Portable and compact dehumidifier efficiently removes damp, mould and moisture from the air. Perfect for use in small areas such as the kitchen, wardrobe, storage rooms, bedroom, living room, office or anywhere else prone to damp air.
Auto-Off and LED indicator when full
The dehumidifier will shut off automatically once it has reached capacity. Absorbs moisture up to 250ml / day, and 500ml water tank capacity with removable tray.
One On / Off Button
No noise device uses a natural process, easy to use.
Compact, portable and lightweight
This compact and portable design make it easy to move your dehumidifier from room to room.
Specifications:
– Water tank capacity: 500ML
– Fan: 80mm x 80mm Brushless Motor
– Power: DC 9V
– Collection: Approx. 250ML per day ( 30 Deg.C, 80 percent RH )
– Noise: Lower than 35dB
Feature: Compact, portable and lightweight
Package weight: 1.249 kg
Product Size(L x W x H): 22.00 x 14.50 x 12.00 cm / 8.66 x 5.71 x 4.72 inches
Package Size(L x W x H): 29.00 x 16.50 x 13.00 cm / 11.42 x 6.5 x 5.12 inches